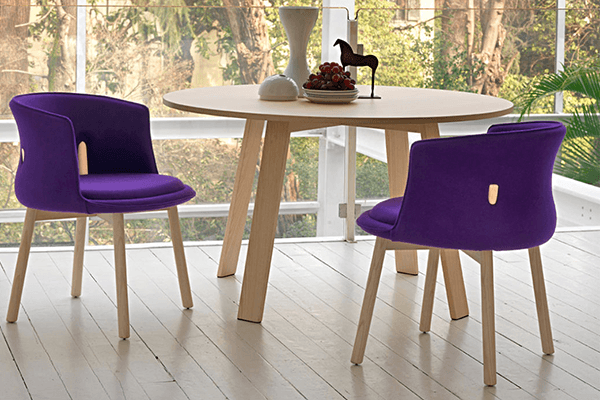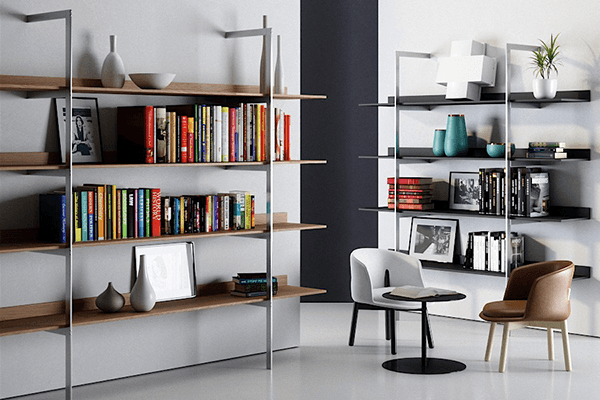 Peg Chair Cappellini
Designer: Nendo
Manufacturer: Cappellini
Starting from: € 1.495,00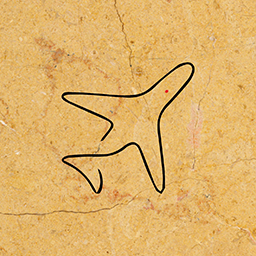 Worldwide Delivery and Installation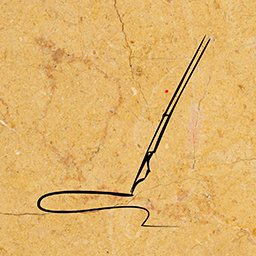 Customizable with our Professional Advice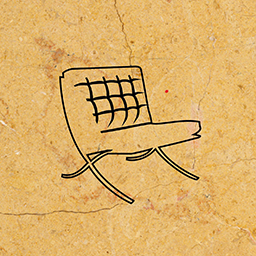 100% Made in Italy Certified
Contact us
Peg Cappellini Description
The Cappellini Peg Chair is a quaint little seating implement that possesses a charming image. This chair has a charm that you want to see throughout your home's entirety. The contrast of the wooden base to the upholstered seating component provides us with an exquisitely detailed piece of furnishing that looks beautiful regardless of its placement. Cappellini's Peg also has a comfortable construct that belies its diminutive stature. Designed by Nendo, this lovely seating element takes its cues from the city cars that casually cruise around the streets of Milan, making this chair a truly Italian inspired furniture piece.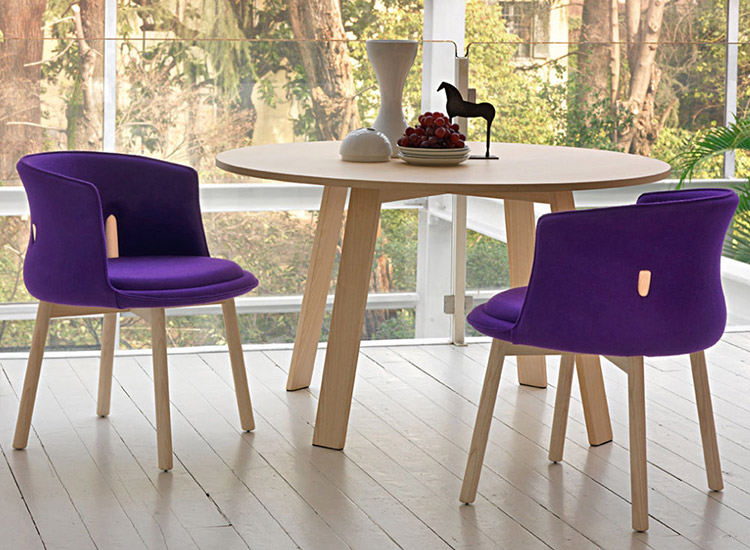 Peg Chair Cappellini Features
The distinct round shape of its seating element guarantees that any spectator can easily identify the Cappellini Peg Chair. It has its back legs in solid ash wood. This component pierces the sides of the backrest providing support for the back. Its seat shell comes in injected polyurethane and soft foam, while the seating cushion consists of polyurethane with a medium-density wooden fibre element. These components are bolstered by ash wood legs with self-blocking sphere casters. These components conglomerate to complete the Peg chair, an excellent seating implement for any room in your home.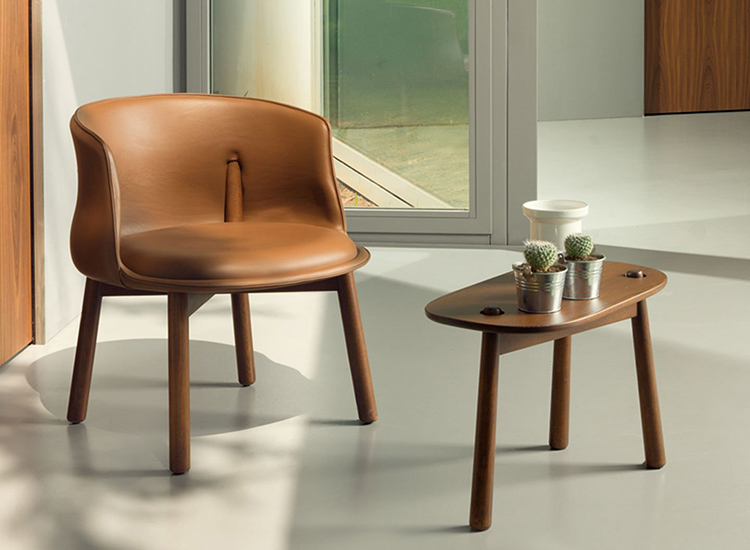 Peg Chair Materials
Fixed upholstery options complete the Cappellini Peg. these coloured finishing options give the Peg any persona that you want it to portray. Fabric selections provide a casual vibe to this seating tool, while leather options give it a formal air that suits stately interiors. The legs for Cappellini's Peg Chair have their own set of finishes in bleached ash, oak-stained ash, wenge-stained ash, and black-stained ash. You may choose to coordinate finishes for the base and seat, or you may opt to have these finishes contrast each other for a more unique look.
Peg Chair Cappellini Compositions
Measuring 62x58x74 cm, Cappellini's Peg Chair easily fits into any design scheme regardless of its location. Intended for home use, the Peg can easily populate your dining room. It's an ideal piece of furnishing for your home office or your children's study desk as well. Commercial areas will also benefit from the inclusion of the Peg. This chair will be a beautiful seating implement for any cafe or restaurant. You may also opt to place this piece of furnishing into a clerical environment as the default chairs of an office, making the Cappellini Peg a truly versatile chair.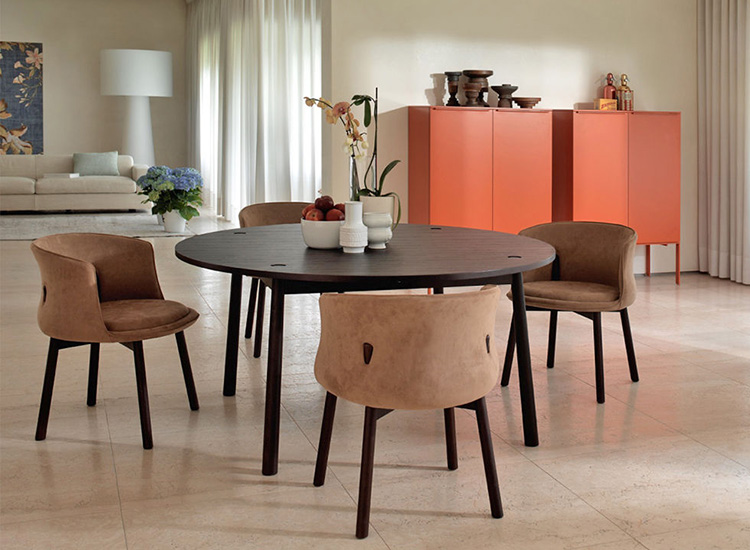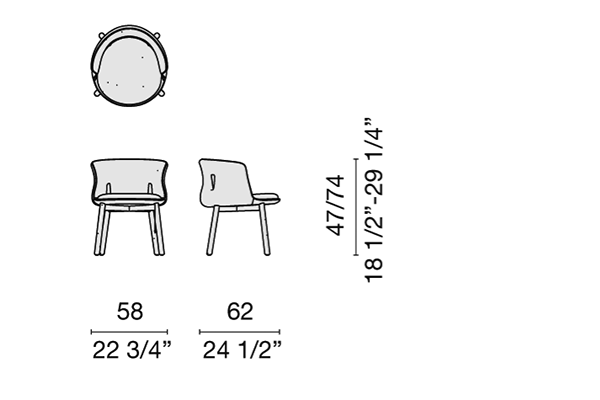 Esperiri Milano For Cappellini
The Peg, like other designer chairs in our catalogue, represent our commitment to elegance and functionality; the paradigm of quality Italian design. Our team of interior designers and architects are prepared to help you select the right elements for your interiors or layout entire design projects. Simply visit us in our Milan office or contact us remotely through our Italian Interior Design Online service. Our worldwide Italian Furniture Supply service will grant you access to superior Italian industrial or bespoke furnishings, anywhere you are. And for an even more in-depth experience, you can join our Italian Furniture Shopping Tour to see Italian design while enjoying the real Italian lifestyle and understand what Made in Italy is truly about.