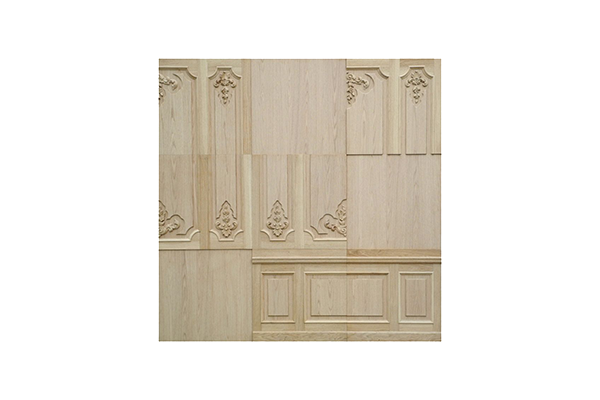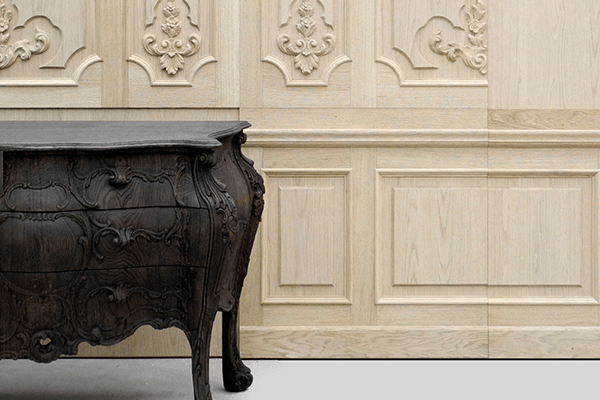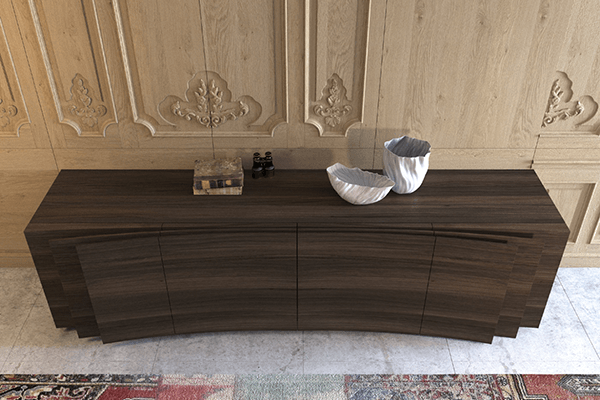 Kl Boiserie Emmemobili
Designer: Ferruccio Laviani
Manufacturer: Emmemobili
Starting from: € 1.230,00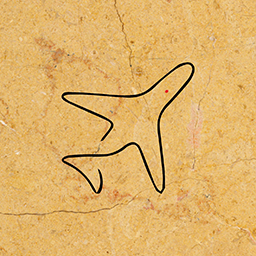 Worldwide Delivery and Installation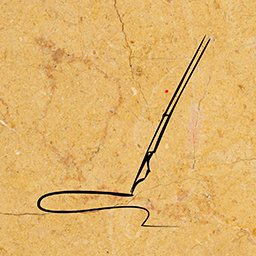 Customizable with our Professional Advice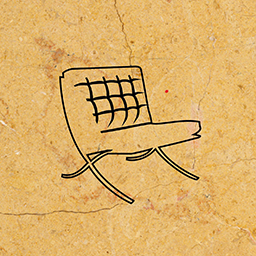 100% Made in Italy Certified
Contact us
Kl Emmemobili Description
Emmemobili's KL Boiserie is a wall cladding component that has the characteristics of puzzle pieces. This boiserie gives any vertical plane a unique perspective as it instils different faces upon any wall, in essence turning the wall's surface into an awkwardly assembled puzzle. It is this trait that makes the Emmemobili KL an effective wall cladding system, as it relies on its user's imagination to bring out its inherent beauty. Simply put, any area within your home or otherwise will have its aesthetics heightened by the addition of the KL Boiserie to its design elements.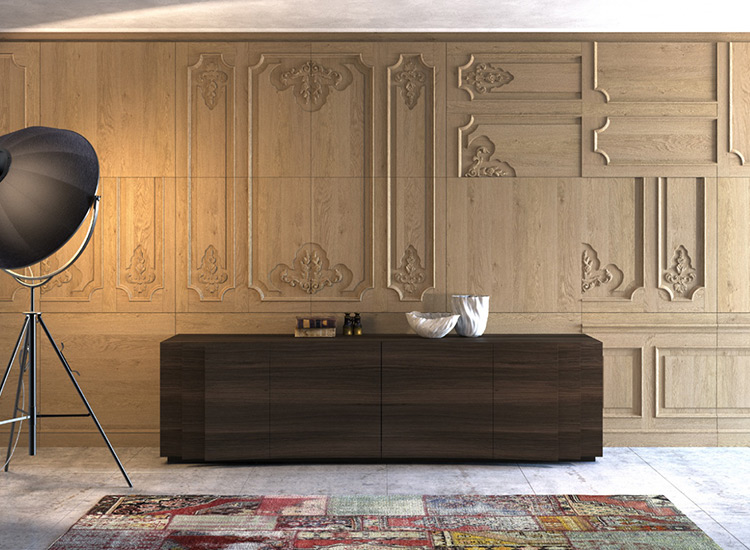 Kl Boiserie Emmemobili Features
Ferruccio Laviani intends for this wall cladding system to give any vertical space a look that is far from the norm. The individual pieces can have their own look, apart from every other piece of cladding to be included in the end product. This aspect will make any location seem like its walls were assembled at random, which is actually what gives this system its appeal. Emmemobili's KL is an unorthodox wall unit that transfers this unusual quality to the wall that it will clad, giving it the personality that will make it stand out.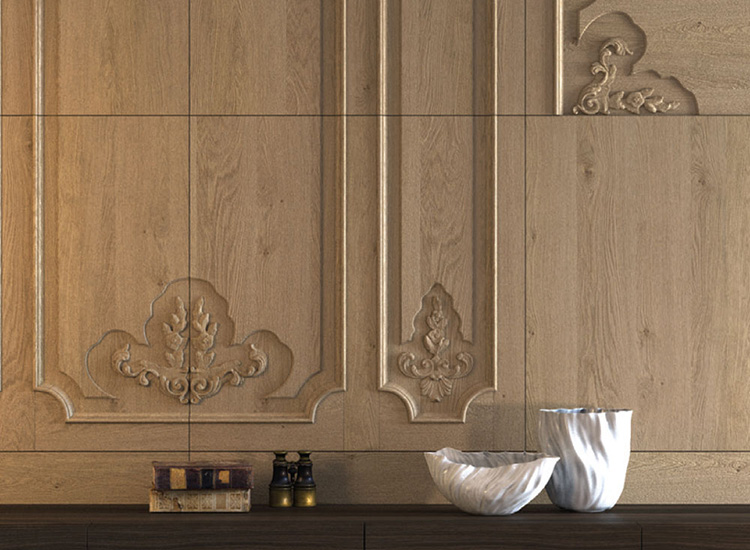 Kl Boiserie Materials
Finishing options for the Emmemobili KL allow it to somewhat blend in with your interior design settings for your home. These selections give the KL its needed touch of colour that allows it to elevate a room's visual appeal. The finishing options available come in natural oak, stained oak, open pore lacquered oak, sandblasted oak, and mahogany. These finishes serve to further enhance the appeal of each piece of the Emmemobili KL, making them even more visually engaging to any onlooker that sees its unique image.
Kl Boiserie Emmemobili Compositions
The KL, in essence, is a puzzle for your walls with no actual finished image. The final look of this wall cladding system will depend entirely on your inclinations. There are six designs for the panels, and each panel measures 4x90x90 cm. You may orient every piece accordingly, or you may also try and form a coherent configuration for this system. LED lighting elements can also be integrated into these modular systems, letting light and shadow interact with a location's walls. Emmemobili's KL will undoubtedly give character to any place that will utilize it.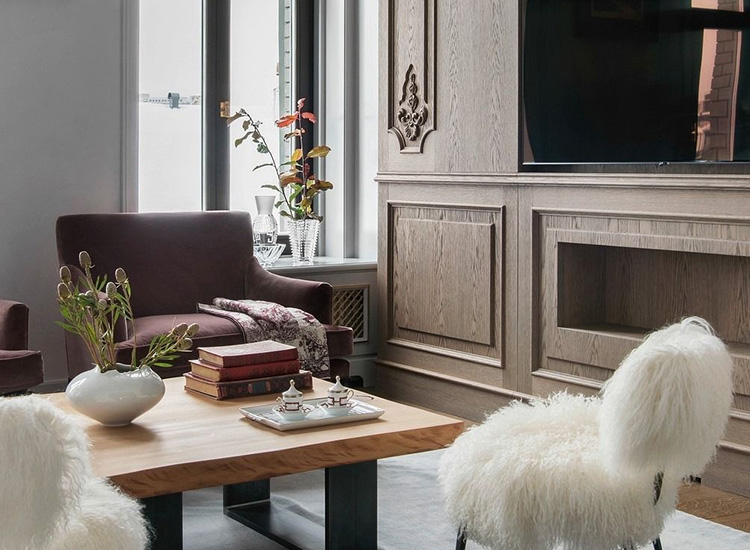 Esperiri Milano For Emmemobili
We at Esperiri believe that even the simplest solutions like the KL boiserie can be a source of elegance when it comes to design. Our team of interior designers and architects are prepared to help you select the right elements for your interiors or layout entire design projects. Simply visit us in our Milan office or contact us remotely through our Italian Interior Design Online service. Our worldwide Italian Furniture Supply service will grant you access to superior Italian industrial or bespoke furnishings, anywhere you are. And for an even more in-depth experience, you can join our Italian Furniture Shopping Tour to see Italian design while enjoying the real Italian lifestyle and understand what Made in Italy is truly about.