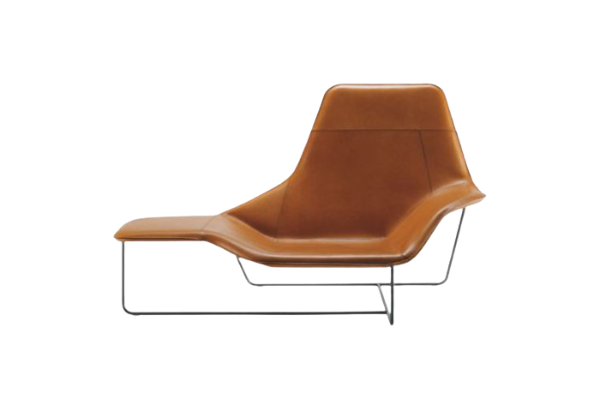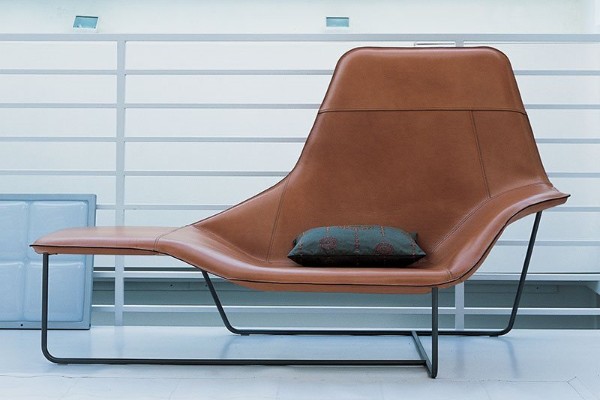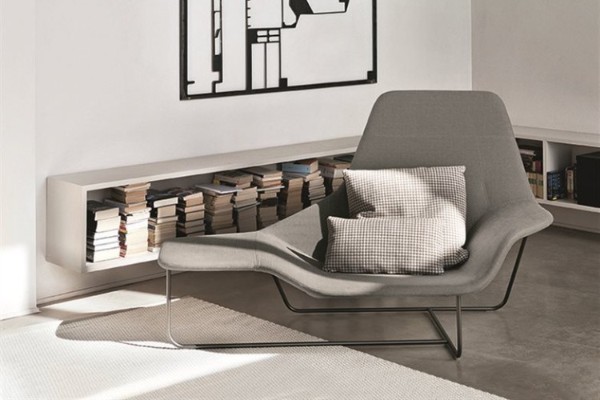 Zanotta Lama Lounge Chair
Designer: Ludovica & Roberto Palomba
Manufacturer: Zanotta
Starting from: € 2.972,00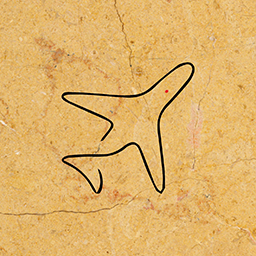 Worldwide Delivery and Installation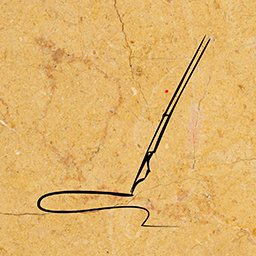 Customizable with our Professional Advice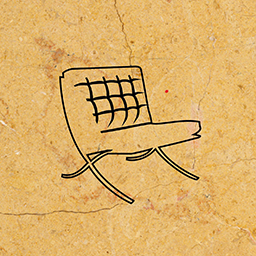 100% Made in Italy Certified
Contact us
Lama Zanotta Description
The Zanotta Lama is an elegant interpretation of a lounge chair that has fully realized its potential. Its sinuous lines give the user various ways to relax and unwind on its dignified surface. The frame of this item is an excellent example of industrial creativity; its shape can provide comfort usually found in similar items with actual cushioning. Its upholstery is a sight to behold as well; the artisanal qualities that the covers possess are the trademark of a truly inspired design. These elements make the Lama of Zanotta a fine example of Italian design.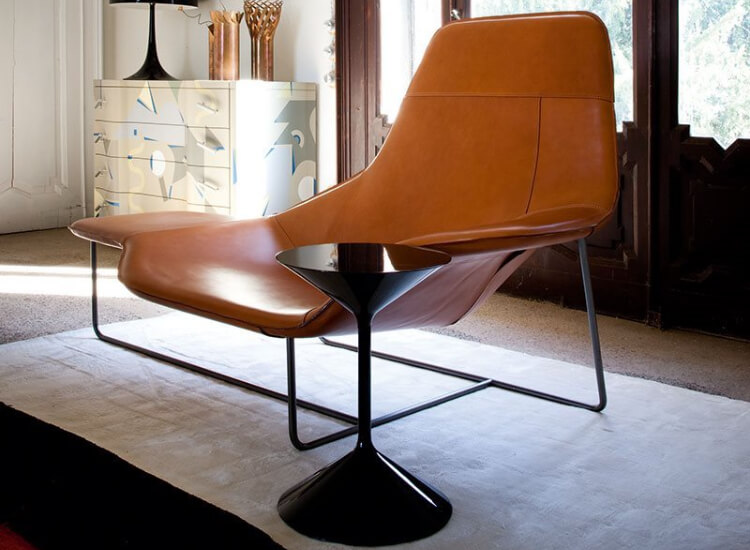 Zanotta Lama Lounge Chair Features
The Zanotta Lama Lounge Chair can provide you with more than one way to laze on its refined plane. The slender framework of this item gives it a lightness that enables you to place and re-place it wherever you see fit. Its upholstery is also a notable aspect as it uses self-extinguishing polyurethane foam as cushioning and elastic strips for its suspension. The combination of these elements help the Zanotta Lama achieve the purpose that it was intended for, and that is to give you a relaxing experience that you will not forget.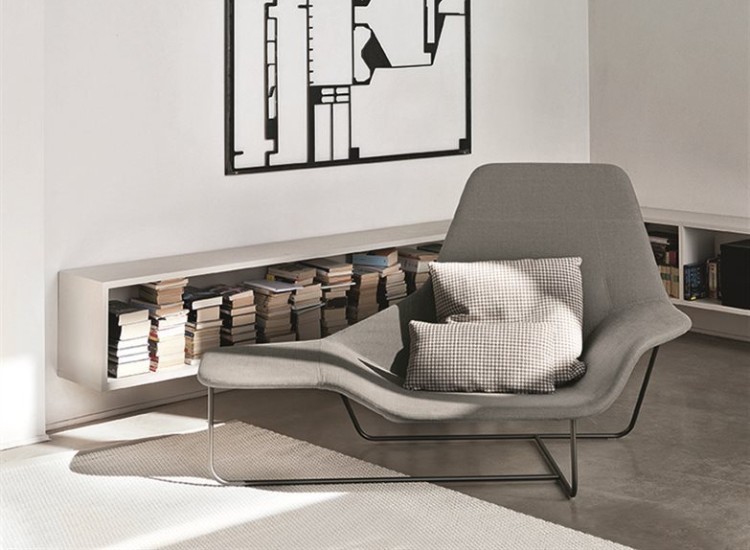 Zanotta Lama 921 Materials
The Lama Lounge Chair of Zanotta is already an exquisite item from its initial inception, and the passing of time has only given it more features to be admired. Its graphite coloured steel frame now has two more options in black or white. Its initial version only had a non-removable cowhide version. There are now removable fabric options for the Lama as well. The combination of the frame with newly available fabric options has given the Zanotta Lama Lounge Chair even more ways to captivate anyone who views this exquisite seating element.
Zanotta Lama Lounge Chair Compositions
Zanotta's Lama is an item that has a dignified frame and a modern air about it. It is optimally sized to help you unwind and accommodate more than one person at a time. Measuring in at 173x88x105 cm, the item has enough surface area for you to fully recline. These qualities enable you to utilize the lounge chair in any way you see fit. Its lightness allows you to position the Lama anywhere you want at any given time. The Lama is an item that can adapt to any situation that you can experience.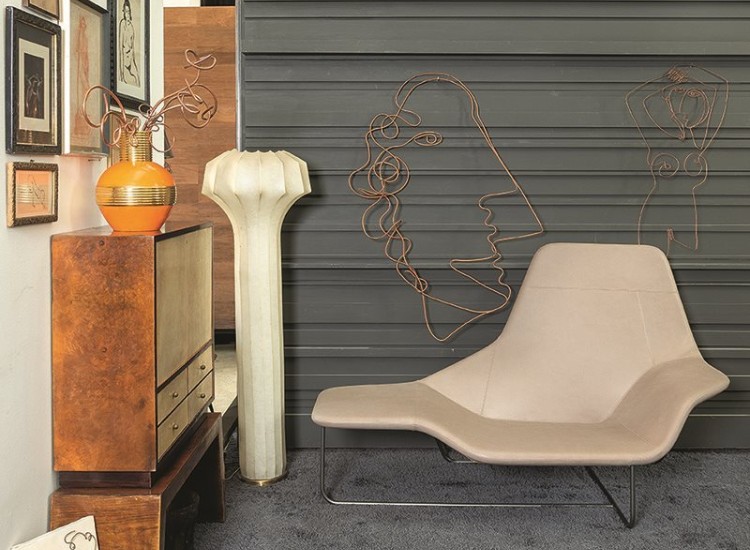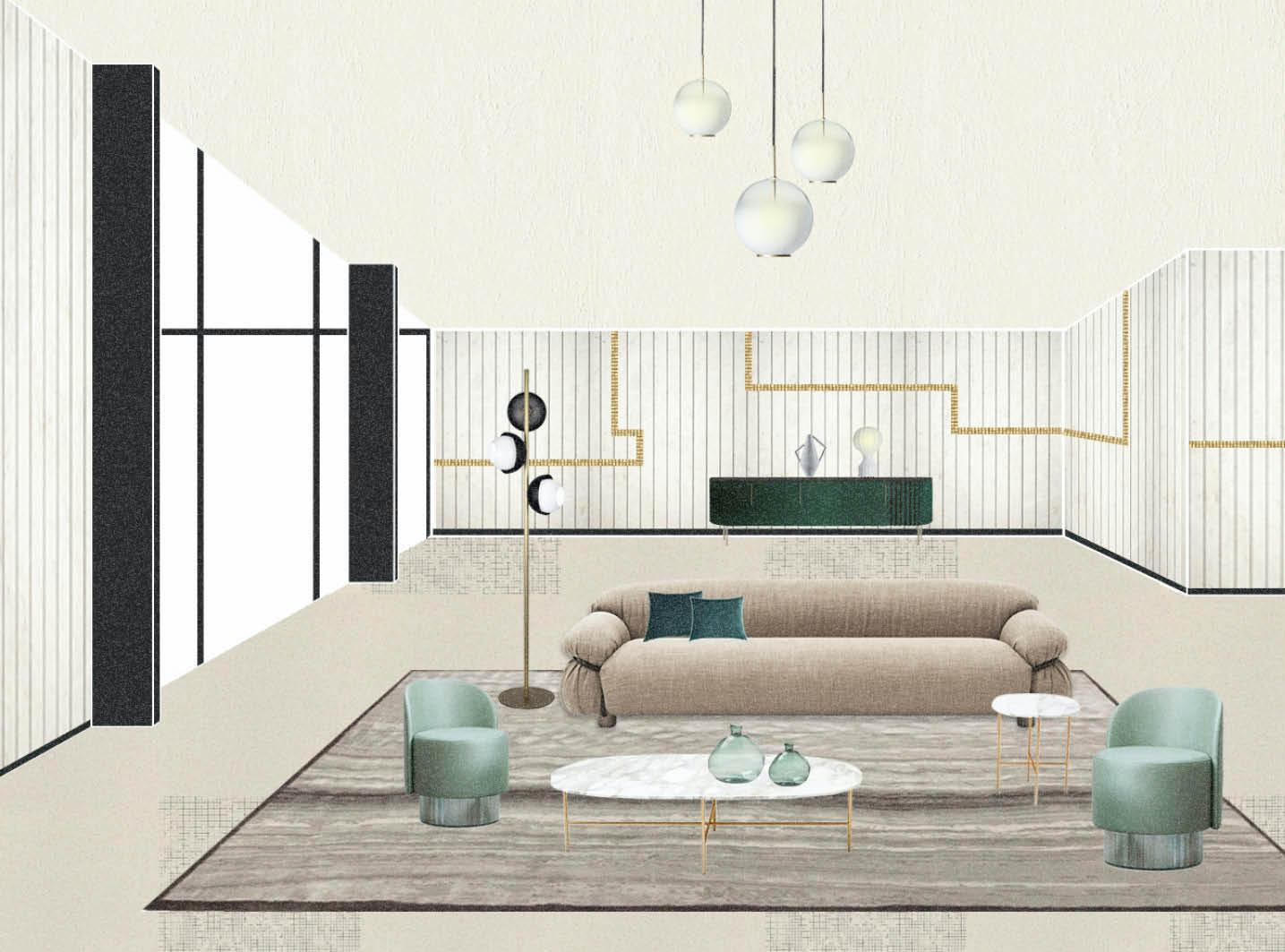 Italian Living Room Designs from our Team
Designing one's living room is a journey that must be approached taking into account many aspects, and style comes first. Once you have established the objectives you want to achieve, you will be able to move within the world of design by discovering the right color palette, materials and especially the furniture elements that best meet your stylistic taste. Minimal or eclectic? Luxurious or classic? Modern or bohemian? The possibilities are endless, what's left to discover is which Italian living room decor is best able to represent your personality and taste.
Esperiri Milano For Zanotta
We at Esperiri can supply you with any interior element you may need, from luxurious accessories to Italian designer lounge chairs. Our team of interior designers and architects are prepared to help you select the right elements for your interiors or layout entire design projects. Simply visit us in our Milan office or contact us remotely through our Italian Interior Design Online service. Our worldwide Italian Furniture Supply service will grant you access to superior Italian industrial or bespoke furnishings, anywhere you are. And for an even more in-depth experience, you can join our Italian Furniture Shopping Tour to see Italian design while enjoying the real Italian lifestyle and understand what Made in Italy is truly about.