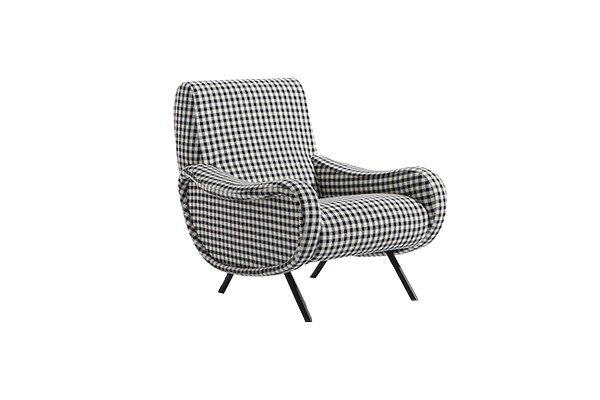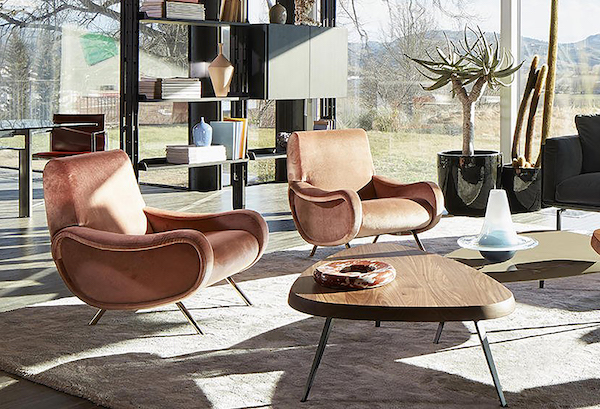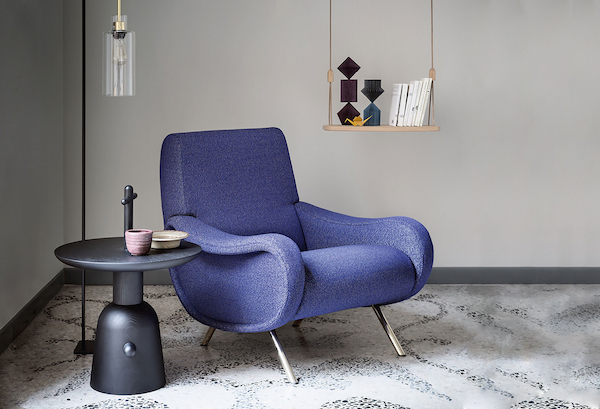 Cassina Lady Chair
Designer: Marco Zanuso
Manufacturer: Cassina
Starting from: € 2.393,00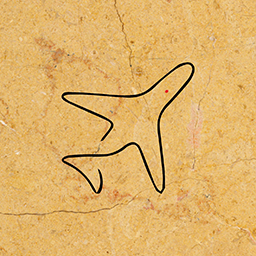 Worldwide Delivery and Installation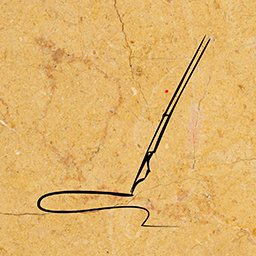 Customizable with our Professional Advice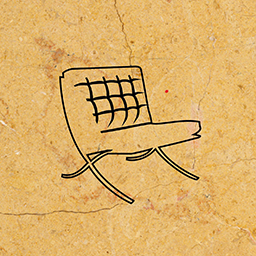 100% Made in Italy Certified
Contact us
Marco Zanuso Lady Chair Description
Designed in 1951, Marco Zanuso Lady Chair became an icon of modern design and a symbol of technological, material and stylistic innovation. Cassina 720 Lady completely overturned the traditional system of upholstered furniture production because it was the first to be designed and manufactured in separate parts. Marco Zanuso's interest in industrialization transformed his armchair, also known as "Lady Chair", into a concrete example of an object destined for serial production.
Marco Zanuso Lady chair for Cassina: the innovative and technological industrial design.
Presented at the 9th edition of the Milan Triennale in 1951 (the same year in which it was produced) Cassina Lady Chair won the gold medal as an iconic armchair of Italian design, representing a perfect synthesis of opportunities, creative experimentation and production innovations.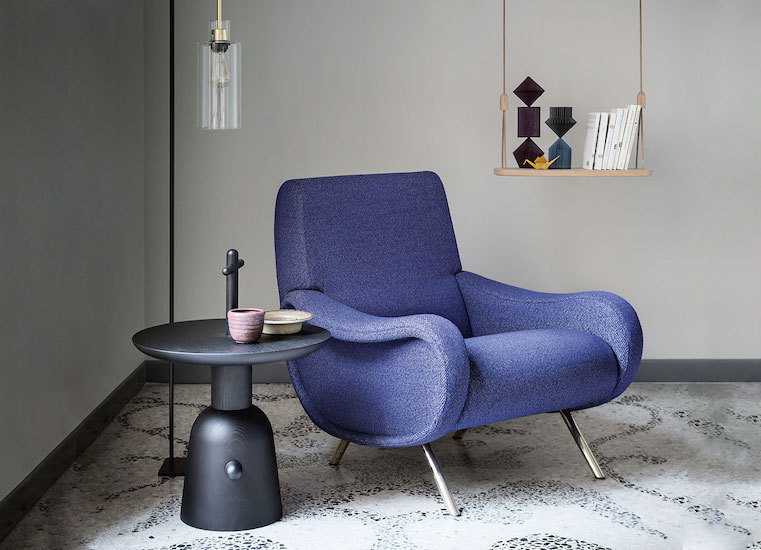 Cassina Lady Chair Features
Cassina 720 Lady is an icon of modern design and made in Italy. It was an innovative product of the 50s both from a technological and material point of view. Technological because it is one of the first upholstered products to be made in separate pieces to be assembled, material because it is the first armchair to be padded with polyurethane foam and foam rubber.
These two new materials symbolize the relentless research and industrialization of those years. In fact, the first edition of this iconic piece was designed by Marco Zanuso for Arflex, who was also experimenting with foam rubber for domestic use at the time.
Later, the re-edition of Lady by Marco Zanuso for Cassina, was able to enhance the aesthetics of this unique armchair, with a completely contemporary and elegant taste.
The seat, backrest and armrests of Cassina Lady Chair have different densities depending on the support required by the pressure of the body. In addition, to achieve an even higher level of comfort, the design introduces a spring system with reinforced elastic straps. The timeless charm of Marco Zanuso lady chair and its iconic and inimitable curves are integrated in a play of contrasts with the slim metal legs, which support the entire structure and enhance the lightness of the shapes.
Cassina 720 Lady Materials
The Lady armchair designed by Marco Zanuso can have different types of non-removable covers, both in leather and fabric. You can choose among a wide variety of textures and shades, all different from each other. Cassina 720 Lady offers a precious selection of fabrics by Raf Simons, with deep colours such as red, blue or green, and dark or neutral colours such as dove grey, ash grey or anthracite.
But the real distinguishing feature of Cassina Lady Chair is its iconic edition with black and white checkered upholstery and matt basalt painted feet. An authentic touch of class for an armchair that has marked the history of Italian design and industrial product innovation. The seat and backrest have a steel frame. The bases are also in steel and can have three different finishes and coverings: matt basalt, chrome brass and black chrome.
Color
Gray / Black
White / Ecru
Brown
Light Blue / Blue
Yellow / Orange
Red / Burgundy
Pink / Purple
Green
Material
MIXED
MIXED COTTON
ECOLEATHER
WOOL
LINEN
COTTON
SYNTHETIC
MIXED WOOL
LEATHER
Cassina Lady Chair Compositions
Marco Zanuso Lady Chair was initially conceived as a seat for car interiors, but the Italian designer decided to produce this armchair also for domestic environments, always using the process for mass-produced pieces. This was the birth of Cassina 720 Lady, which is currently available in these dimensions: width 77 cm, depth 84 cm and height 78 cm. The armchair has a large seat and comfortable backrest and armrests.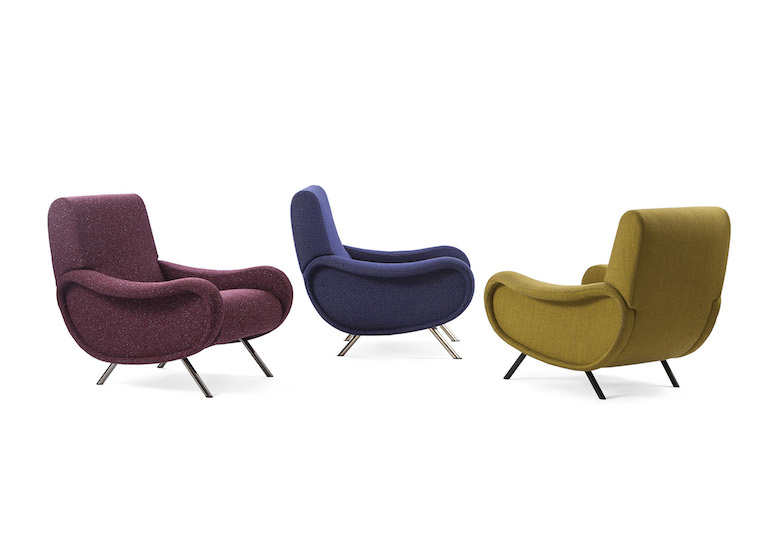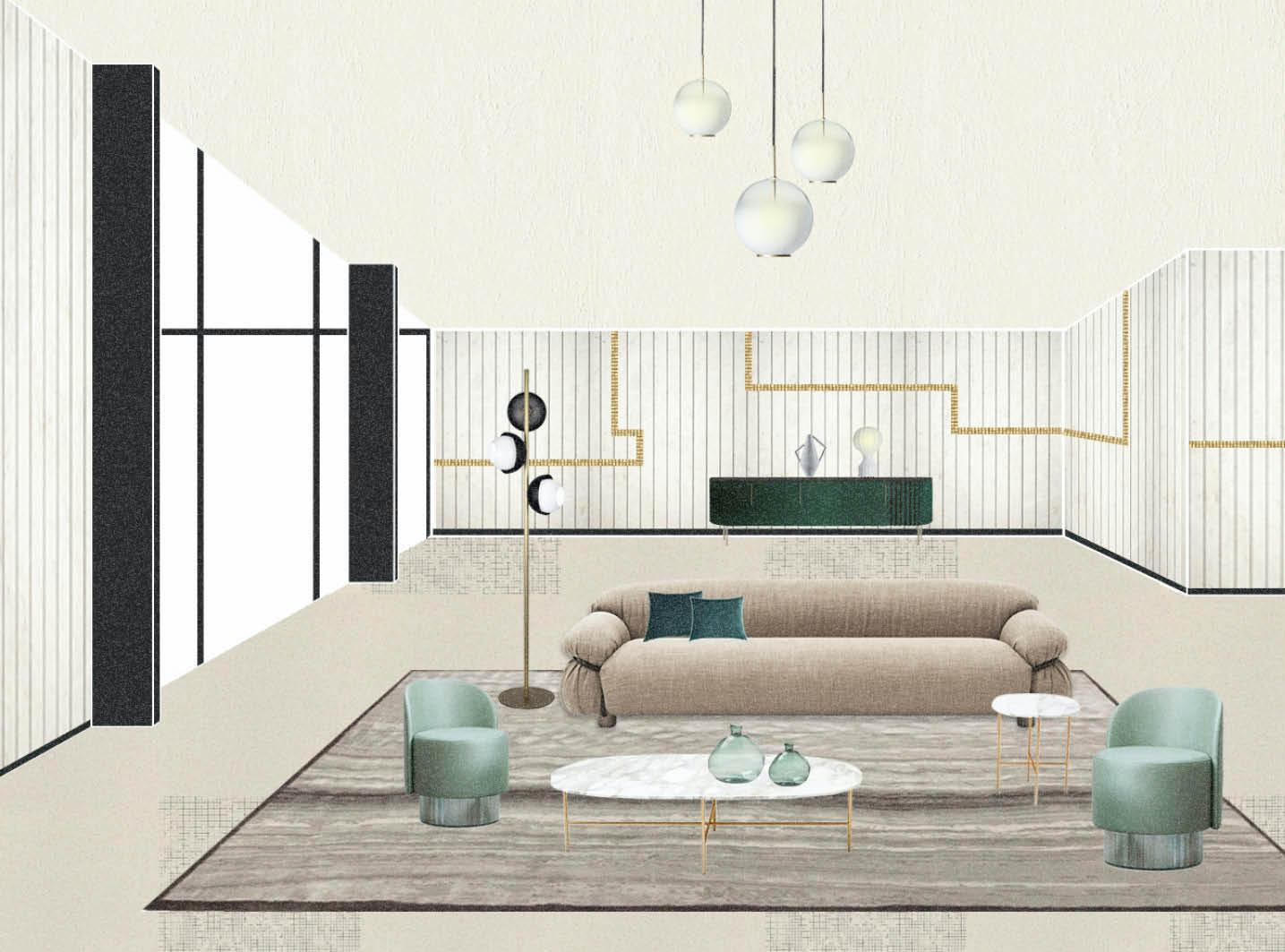 Italian Living Room Designs from our Team
Designing one's living room is a journey that must be approached taking into account many aspects, and style comes first. Once you have established the objectives you want to achieve, you will be able to move within the world of design by discovering the right color palette, materials and especially the furniture elements that best meet your stylistic taste. Minimal or eclectic? Luxurious or classic? Modern or bohemian? The possibilities are endless, what's left to discover is which Italian living room decor is best able to represent your personality and taste.
Esperiri Milano For Cassina
The Cassina collection is dotted with unique design objects, the result of the genius of great masters who have left a mark on the history of Italian production and Marco Zanuso Lady Chair is a concrete example.
If you are curious to touch and see live the products of the greatest interpreters of modern design, our team at Esperiri is ready to let you experience something unique with an organized Italian Furniture Shopping Tour. With us you can get to know the real Made in Italy design.
Should you prefer to stay at home, you can either use our convenient Italian Interior Design Online or Italian Furniture Supply services: our experts will guide you in the choice of high-end furniture products best suited to your needs.