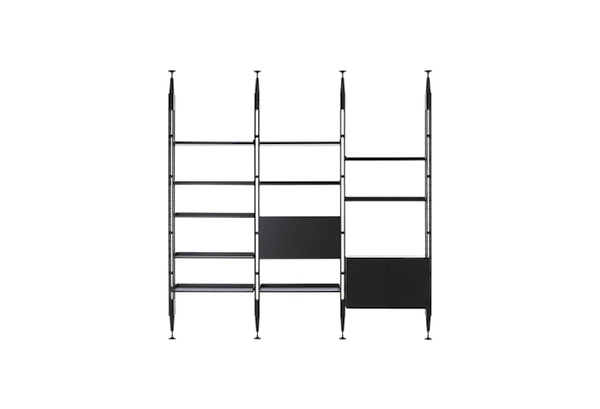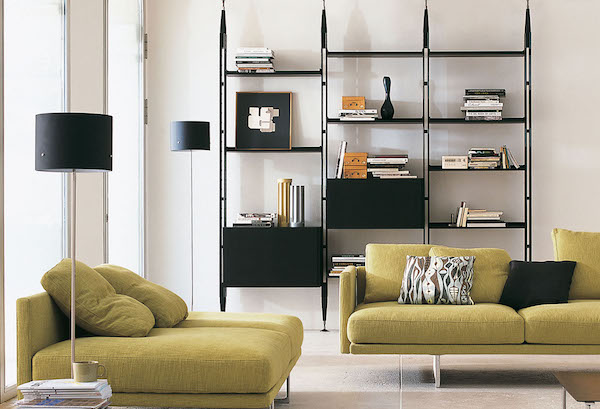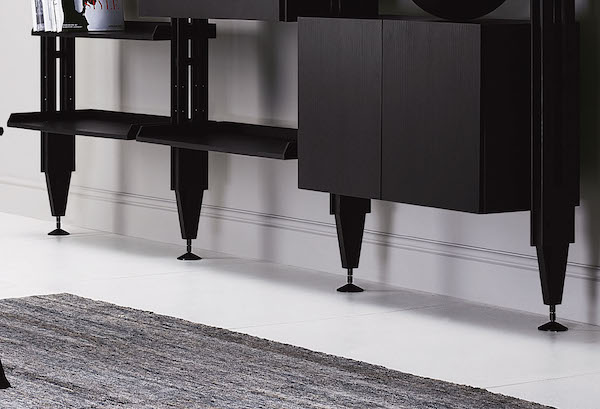 Cassina Infinito
Designer: Franco Albini
Manufacturer: Cassina
Starting from: € 4.098,00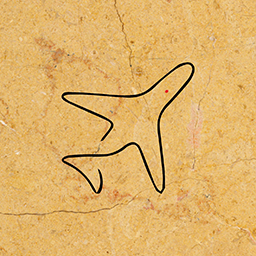 Worldwide Delivery and Installation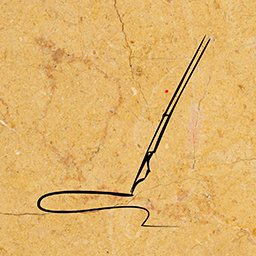 Customizable with our Professional Advice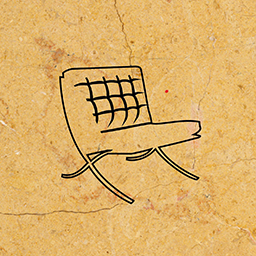 100% Made in Italy Certified
Contact us
835 Infinito Description
835 Infinito is an extremely flexible and limitlessly modular bookcase. Franco Albini, celebrated Italian architect and designer, designed it between 1956 and 1957 and in 2008 it became part of Cassina's "Maestri" collection.
Cassina Infinito is a modular bookcase, where the vertical modules can be arranged side by side in many different combinations, just like the various elements that are part of this bookcase. A timeless project, always up-to-date and always able to show the authentic beauty of Italian design.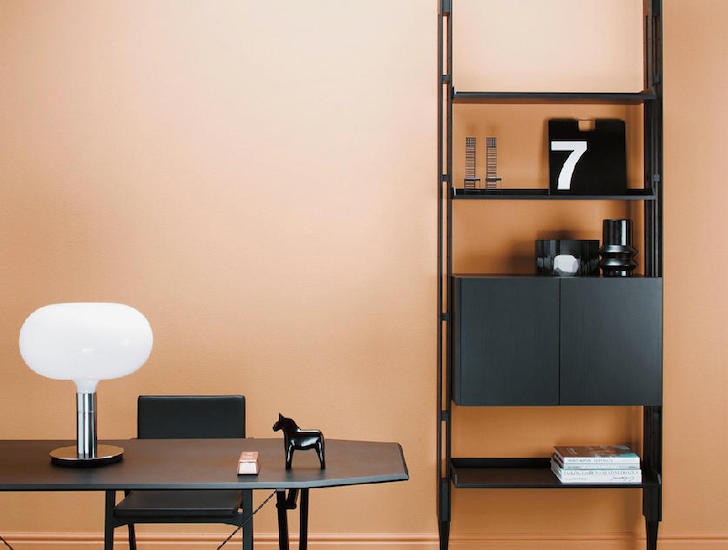 Cassina Infinito Features
Albini's idea for 835 Infinito was to create a modular bookcase composed of vertical elements, designed to be freestanding. Cassina Infinito in fact does not require to be placed near a wall and for this reason it can be used as a room or space divider, creating innovative solutions in the management of interior areas. The Italian designer also studied a vertical structure composed of a series of holes, which gives the option to adjust the height of all the accessory elements, thus giving the possibility to create infinite solutions.
If we were to associate Albini with a keyword, the most appropriate would probably be "lightness". A lightness also implemented in his Cassina Infinito bookcase, capable of hovering in the air, detaching itself from the wall and arranging itself completely free in space.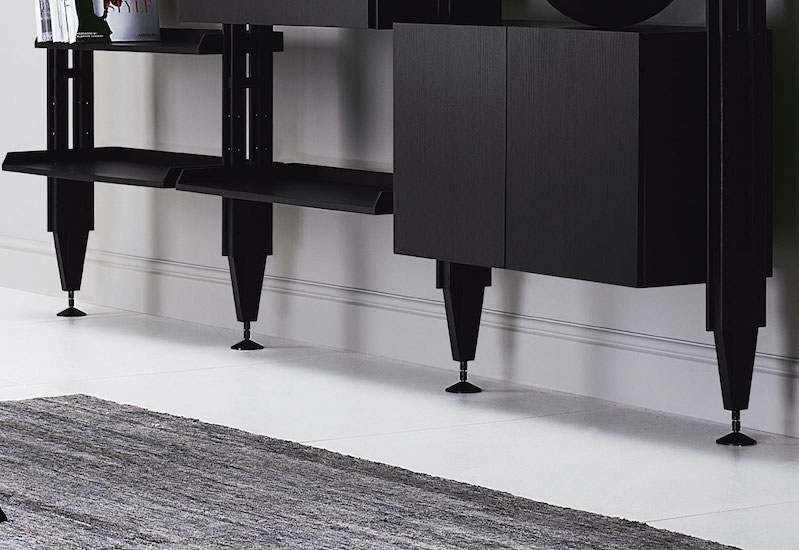 Infinito Wall Unit Materials
835 Infinito has now been relaunched and reproposed by Cassina in three different finishes: natural ash, a light and warm coloured wood, black stained ash or canaletto walnut (american walnut), a type of wood characterized by its gold grain. These essences are used both for the structural parts of the bookcase and for the panels, shelves and containers. The entire composition is studied down to the smallest detail. The fixing elements are in black nickel steel, while the door hinges are in burnished brass.
Cassina Infinito Compositions
Franco Albini designed 835 Infinito with a structure defined by solid wood uprights, multiple shelves and containers with hinged or flap doors. This is an innovative project because, thanks to these holes in the vertical structure, it is possible to arrange the containers and shelves at different heights and in different ways, creating infinite solutions and ensuring a profound levity.
The standard height of Cassina Infinito height starts from 268 cm, and can be adjusted according to the size of the room. Moreover, thanks to the serial production of the various parts, Cassina has introduced countless different compositional solutions into the market since 2008.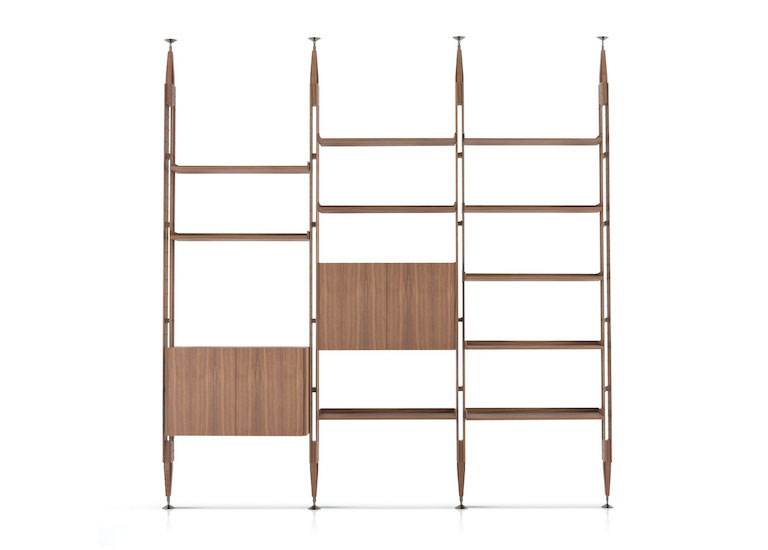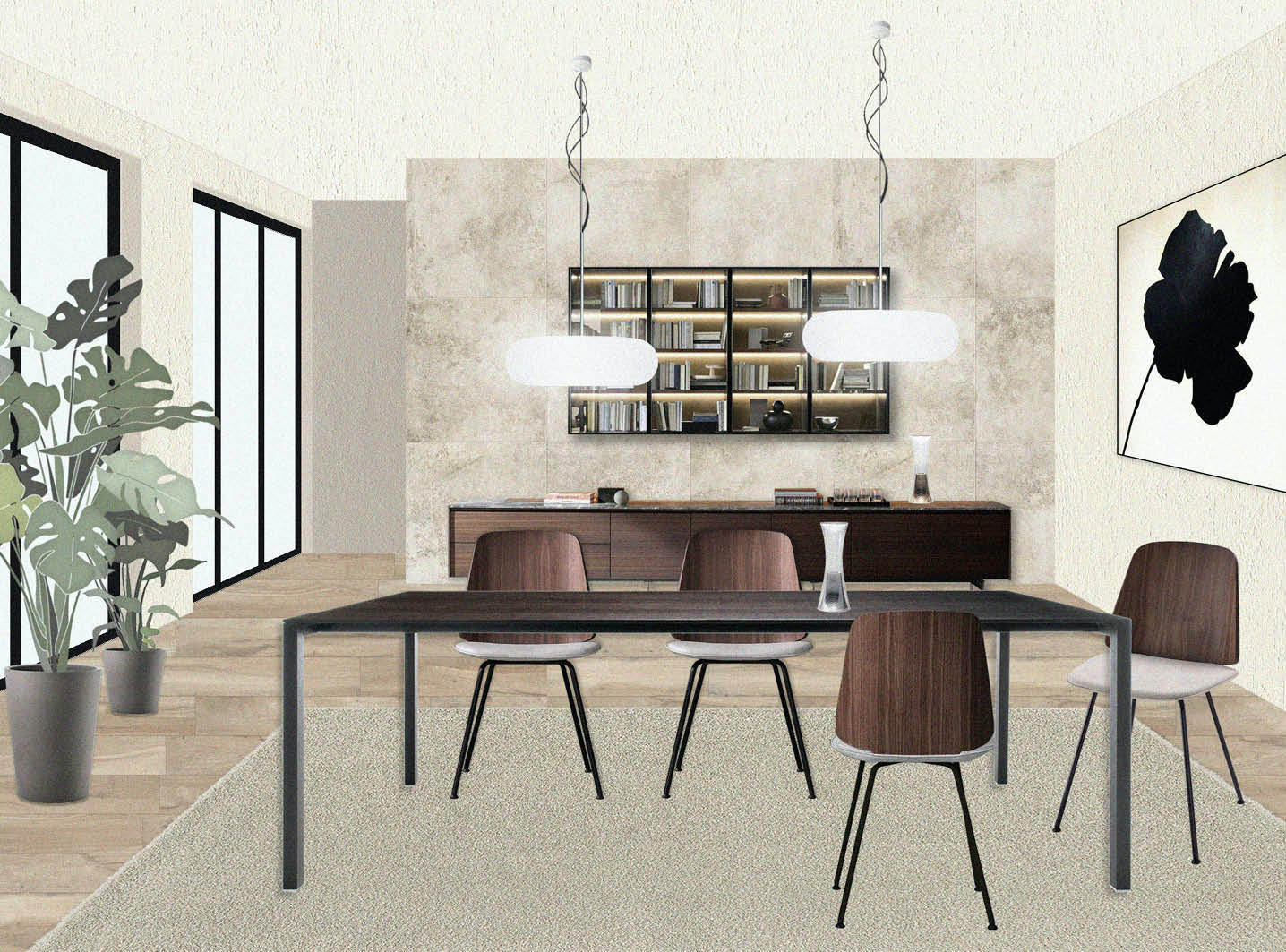 Dining Room Designs from our Team
A space where the main activities of conviviality and meeting take place must be designed in the right style. A welcoming atmosphere and a design that best reveals one's personality are an excellent starting point to create your own Italian style dining room. The set of furniture, materials and colors are then the main protagonists and must be able to best represent the most varied types of settings, from those with neutral nuances and minimal shapes to those with precious materials and refined and unique elements. We introduce a series of Italian dining room design inspirations, to help you imagine a new look for your home and to show you innovative solutions with products 100% made in Italy.
Esperiri Milano For Cassina
If you are now curious to see live the beauty of 835 Infinito by Franco Albini and the products of the great Italian designers, contact us for an organized Furniture Shopping Tour. Together with our team of interior designers you will get to know the real Made in Italy design and live the Italian lifestyle experience.
A unique adventure begins with us: thanks to our services of Italian Interior Design and Furniture Selection&Supply, we will guide you in a tailor made interior design project. Our experts will follow you step by step, from the first consultation and furniture selection to the shipment and installation of the final products on site.
If you prefer to stay at home, you can use our convenient Online Interior Design service: we will advise and guide you in the selection of the most suitable furnishing objects for your home, constantly taking into account your requests and needs.