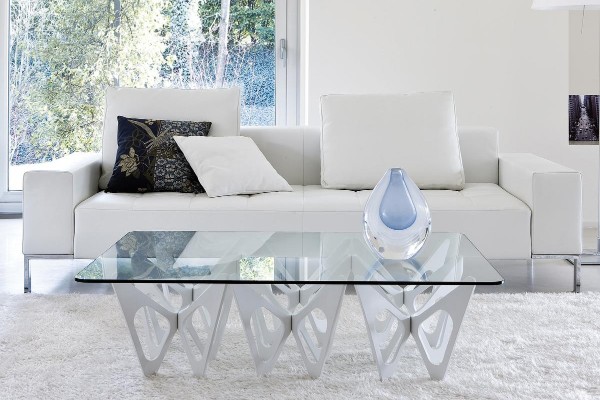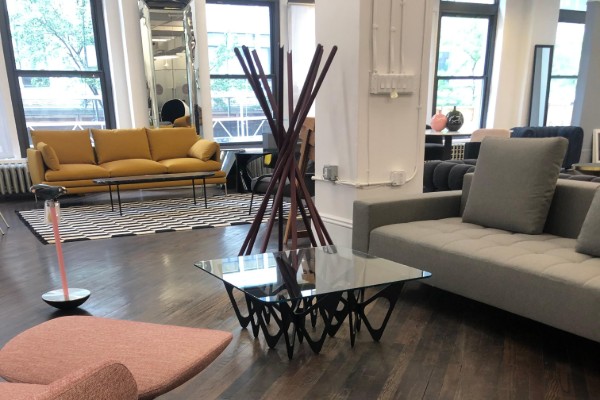 Butterfly Coffee Table Zanotta
Designer: Alexander Taylor
Manufacturer: Zanotta
Starting from: € 1.554,00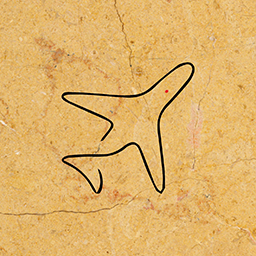 Worldwide Delivery and Installation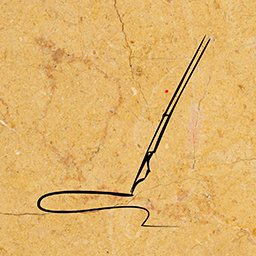 Customizable with our Professional Advice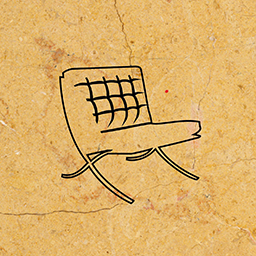 100% Made in Italy Certified
Contact us
Butterfly Zanotta Description
Zanotta's Butterfly Coffee Table is a modern industrial triumph that gives an organic feel to an otherwise lifeless object. Its base serves as a showcase of precision craftsmanship paired with a creative mindset. As contemporary furniture is defined by technological imagery, the Zanotta Butterfly draws inspiration from natural elements. Realized by award-winning British designer, Alexander Taylor, this equally award-winning table's intricately built base is reminiscent of butterfly wings, hence its name. The precision-built Butterfly Coffee Table may be a simple piece of furnishing, but its facade lives on in your imagination.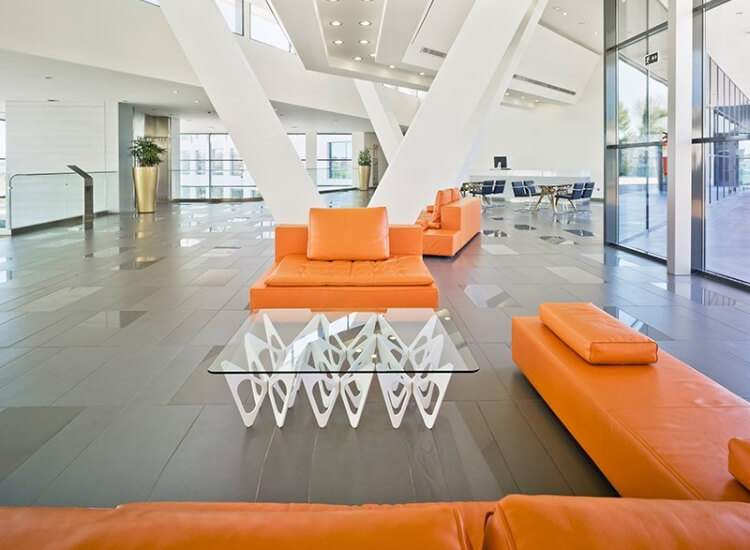 Butterfly Coffee Table Zanotta Features
A bent-plywood modular frame made to exact specifications is the main component of the Zanotta Butterfly Coffee Table. The reinforcement in key angular points effectively strengthens the seemingly dainty form of the table's base. This method, in effect, allows the delicate-looking structure to support the tempered-glass tabletop. The combination of the two components results in a product that is visually appealing and structurally sound. The conglomeration of these elements then proceeds to form the Zanotta Butterfly, an item that is both superb and eco-friendly.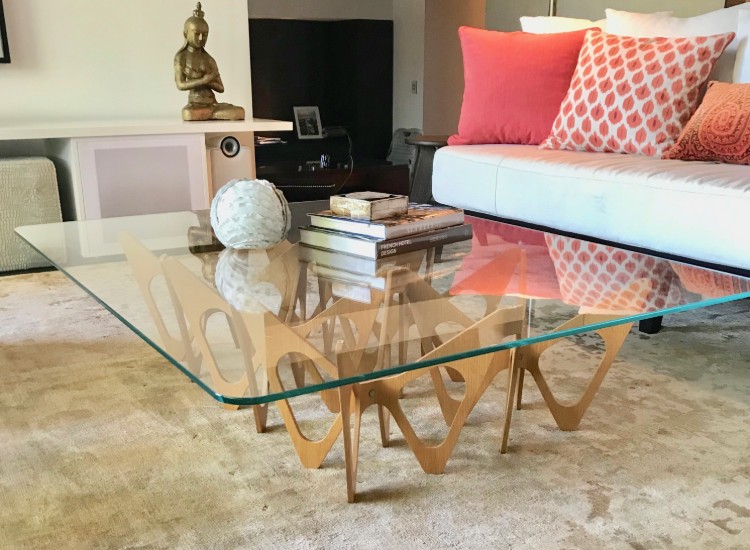 Butterfly Coffee Table Materials
Although technically produced, the Butterfly Coffee Table of Zanotta limits is finishes to only a few options. The bent-plywood base is veneered with natural, white, or black painted oak. The tabletop only has a clear, tempered glass option. Any combination of finishes will produce an item that can satisfy your requirements for a coffee table. The Zanotta Butterfly is an item that heightens the air of any surrounding space regardless of location. This item will place itself perfectly in your living room or in any commercial space that would require an elegant coffee table.
Butterfly Coffee Table Zanotta Compositions
The Butterfly is an item worthy of praises. Its design has earned it a Chicago Athenaeum Good Design Award in the year 2005. With these credentials, this table is truly an item that deserves a place in your living room. Its beautiful base is allowed the attention that it gets with the aid of a clear glass top. With two available sizes for your perusal: 90x90x35 cm and 120x90x35 cm, this table is a chic element that will upgrade the look of your home interiors.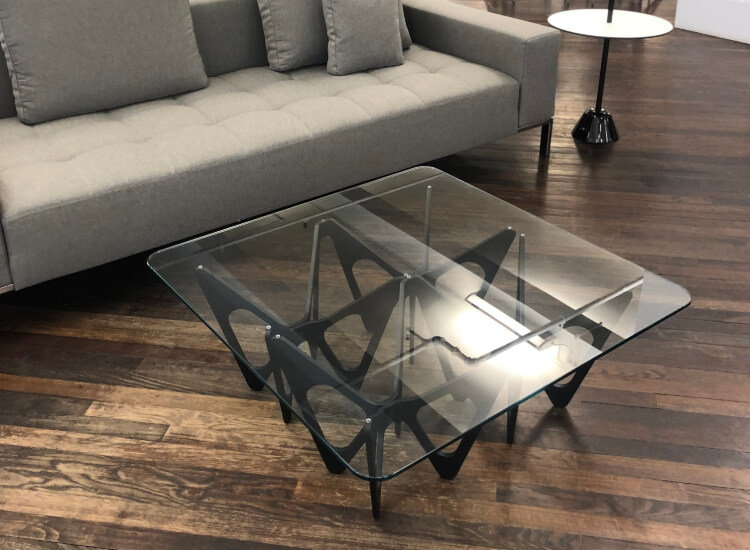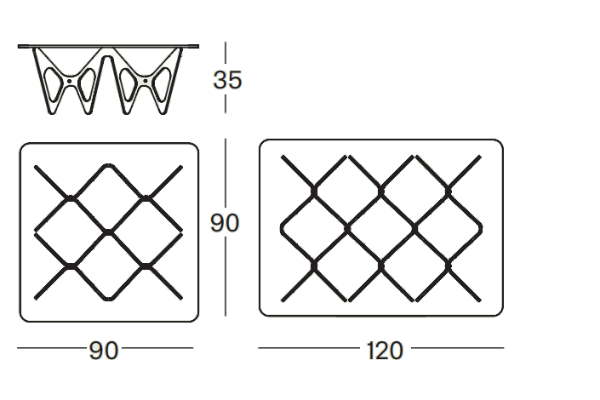 Esperiri Milano For Zanotta
The Zanotta Butterfly is a designer coffee table that pushes the boundaries of what design can achieve, which is what we at Esperiri constantly aim for. Our curated collection highlights our extensive Italian design heritage which we imbue in every project. Our team of interior designers and architects are prepared to help you select the right elements for your interiors or layout entire design projects. Simply visit us in our Milan office or contact us remotely through our Italian Interior Design Online service. Our worldwide Italian Furniture Supply service will grant you access to superior Italian industrial or bespoke furnishings, anywhere you are. And for an even more in-depth experience, you can join our Italian Furniture Shopping Tour to see Italian design while enjoying the real Italian lifestyle and understand what Made in Italy is truly about.