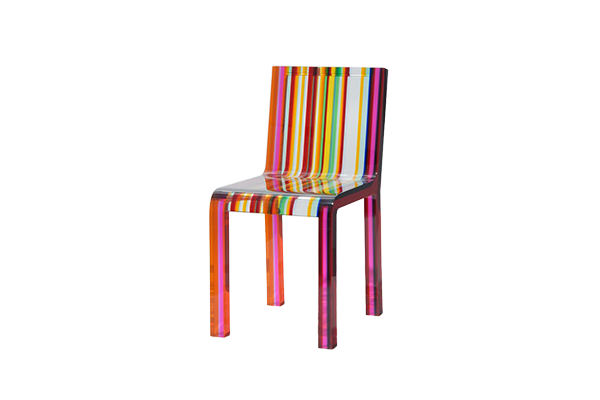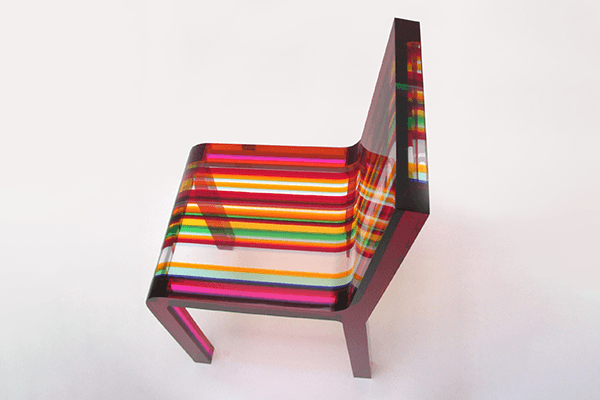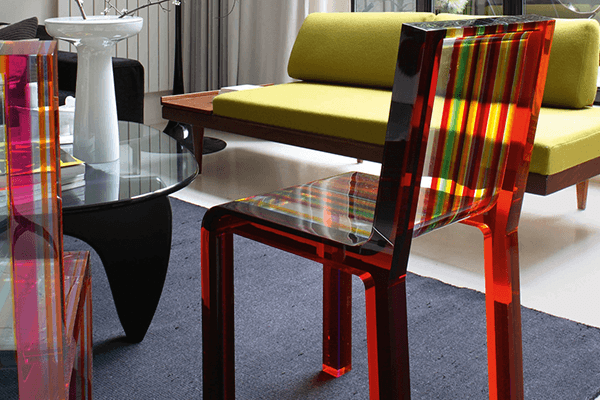 Rainbow Chair Cappellini
Designer: Patrick Norguet
Manufacturer: Cappellini
Starting from: € 9.650,00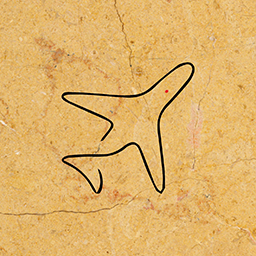 Worldwide Delivery and Installation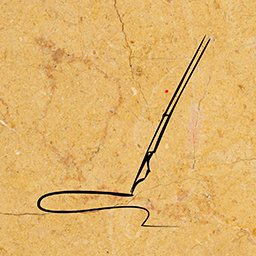 Customizable with our Professional Advice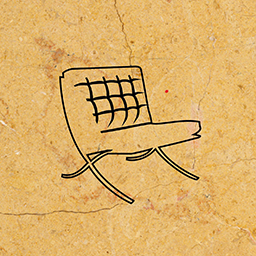 100% Made in Italy Certified
Contact us
Rainbow Cappellini Description
Cappellini and Patrick Norguet present the Rainbow Chair, a technologically advanced seating element utilizing unorthodox methods for its construction. The components used for the assembly of the Cappellini Rainbow includes materials not typically associated with furniture production. This splash of colour is a welcome addition to any space, based solely on its sublime looks. Exemplary products like the Cappellini Rainbow Chair are made with a high level of imagination coupled with an intricate knowledge of materials and technology. The combination of these aspects give us the Rainbow: a superior seating element for any design scheme.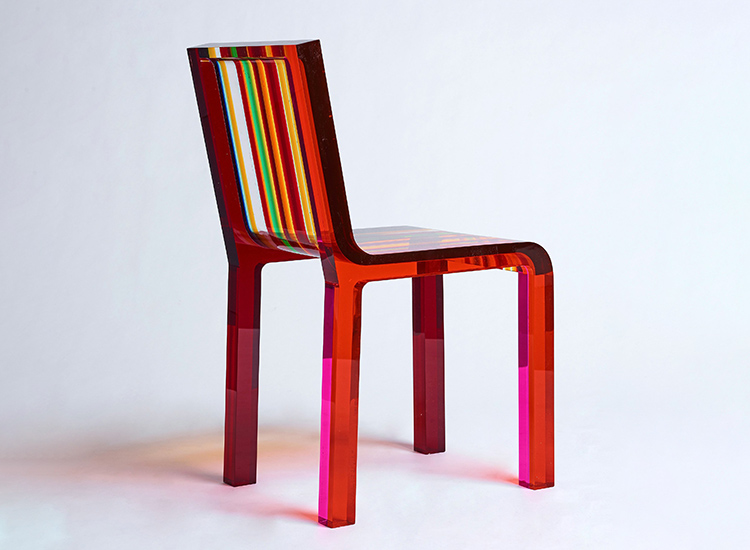 Rainbow Chair Cappellini Features
The Rainbow Chair of Cappellini is made entirely of acrylic resin. It also contains methacrylate slabs of colour with different thicknesses, shades, and widths, which are fused by the use of ultrasound. The feet of the Rainbow comes in felt. The process used for the production of this chair is another notable aspect of this product as the technology utilized for the assembly of this item only applies to this specific furniture piece. The Cappellini Rainbow is a sublime seating implement, and its appeal is further enhanced by its hand-made mirror finish.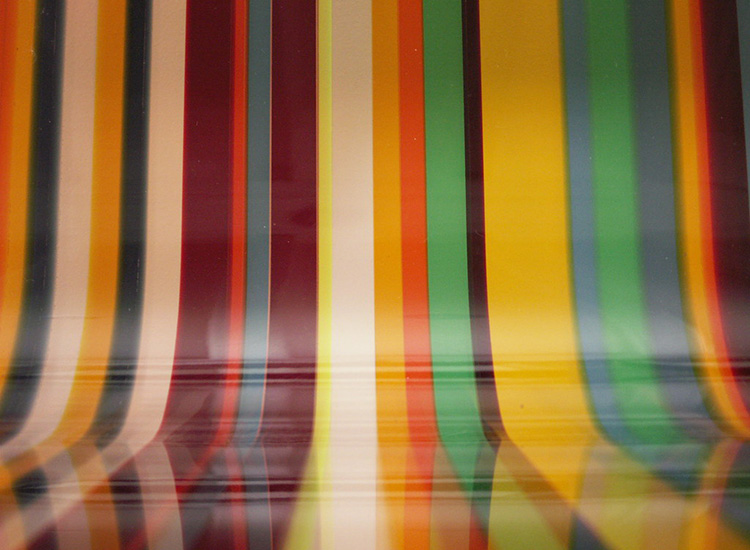 Rainbow Chair Materials
As its name suggests, the Cappellini Rainbow does indeed have all the colours of the rainbow in its construct. This feature is easily seen throughout the entire product, giving this item its signature appearance. This chair does not require any additional embellishments or add-ons to its profile: its smooth exterior is more than enough decoration for this beautiful item. The sleek visage owned by this chair represents the craftsmanship of a high level as this product is finished entirely by hand. Details like these prove that this chair undoubtedly deserves the acclaim that it receives.
Rainbow Chair Cappellini Compositions
Measuring 51x39x80 cm, Cappellini's Rainbow Chair is sized optimally for any setting, whether domestic or commercial. This lovely seating implement can grace any dining table, office, work area, or even commercial establishments with the greatest of ease. This chair is a seating element as well as a design piece that serves as "functional decor" for any location within your home. Its image can start conversations based on its production methods alone, which will be expanded upon by talks concerning its material composition. Overall, the Rainbow is an excellent seating element, worthy of a place within your design scheme.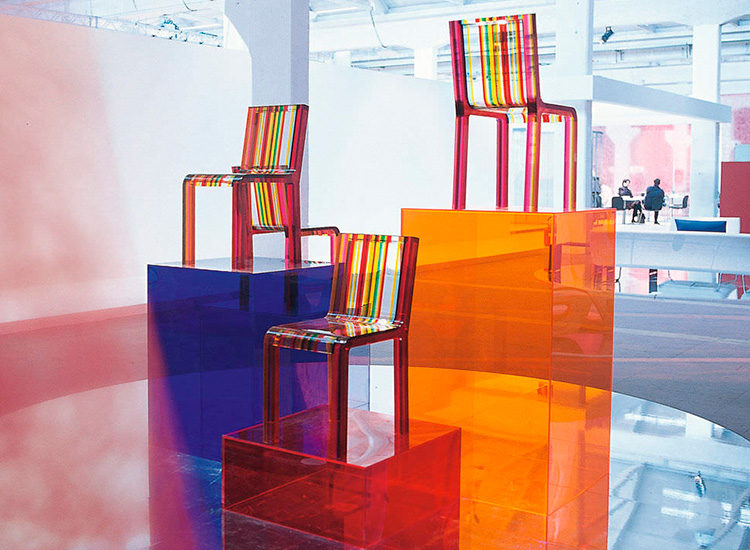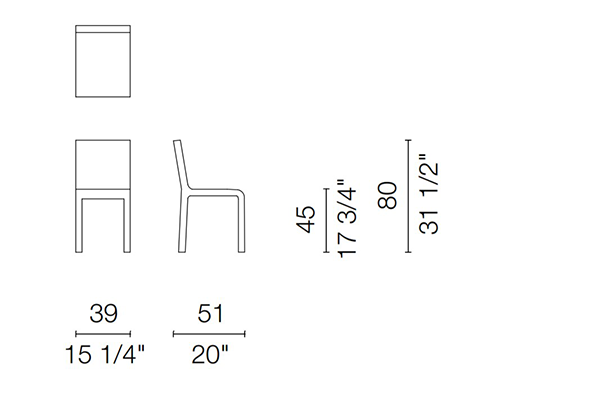 Esperiri Milano For Cappellini
The Rainbow, like other designer chairs in our catalogue, represent our commitment to elegance and functionality; the paradigm of quality Italian design. Our team of interior designers and architects are prepared to help you select the right elements for your interiors or layout éentire design projects. Simply visit us in our Milan office or contact us remotely through our Italian Interior Design Online service. Our worldwide Italian Furniture Supply service will grant you access to superior Italian industrial or bespoke furnishings, anywhere you are. And for an even more in-depth experience, you can join our Italian Furniture Shopping Tour to see Italian design while enjoying the real Italian lifestyle and understand what Made in Italy is truly about.