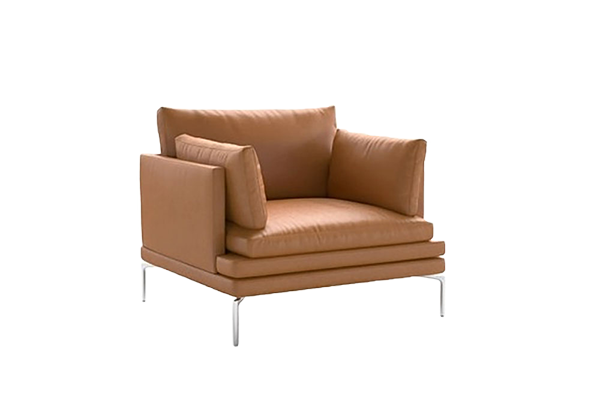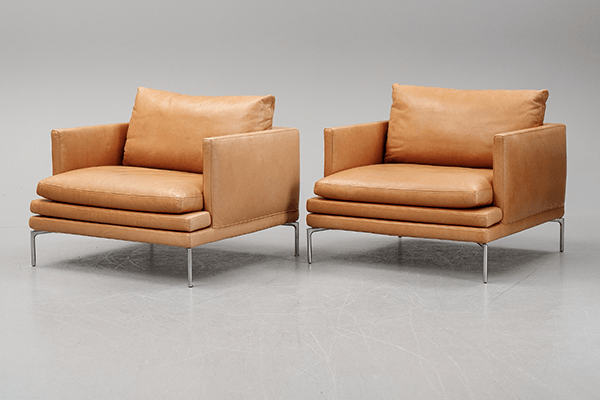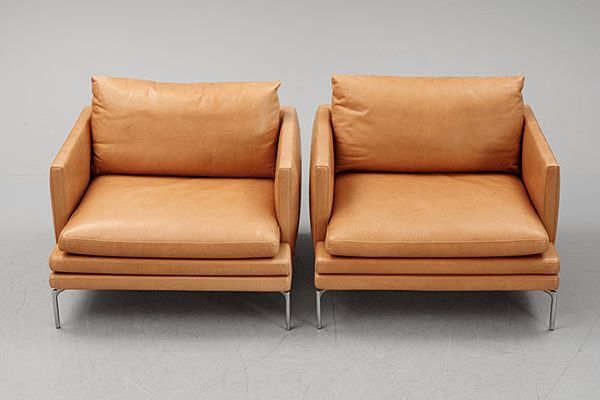 William Armchair Zanotta
Designer: Damian Williamson
Manufacturer: Zanotta
Starting from: € 2.814,00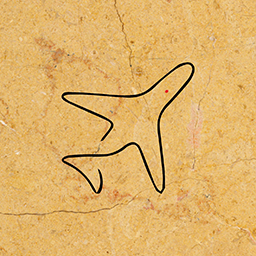 Worldwide Delivery and Installation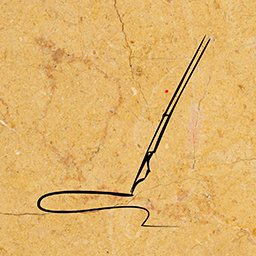 Customizable with our Professional Advice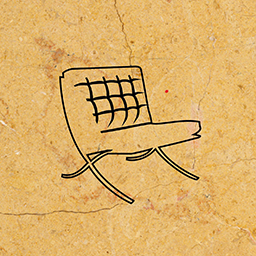 100% Made in Italy Certified
Contact us
William Zanotta Description
The Zanotta William Armchair is an exquisitely made piece of furnishing that projects a stylish demeanour which gives your interiors the additional dramatic element that it needs. Designer Damian Williamson instilled a sense of linear elegance within the form of the Zanotta William and this is evident with the assembly of its seating component. The three-layer cushioning of the William Armchair gives it a distinct look that you will instantly recognize. Characteristics like this are trademarks of an excellent product, and the William undoubtedly has these traits in tow.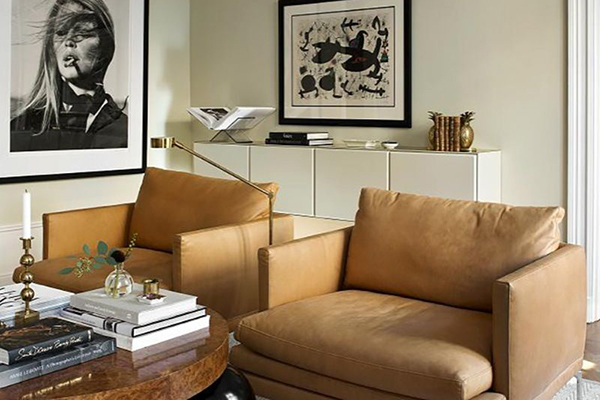 William Armchair Zanotta Features
Zanotta's William Armchair is a comfortably stylish furniture piece that balances timeless aesthetics and modernity with ease. The dignified appearance of this furniture piece is reliant on the components used for its construction. The entire product's foundation is based on its steel frame with an elastic strip suspension and is supported by aluminium alloy feet. The seat cushioning comes from a polyurethane/heat-bound polyester fiber; the back and armrests are upholstered in flame-retardant polyurethane foam. Components like these ensure that the Zanotta William will exceed your expectations for a plush and superb piece of furnishing.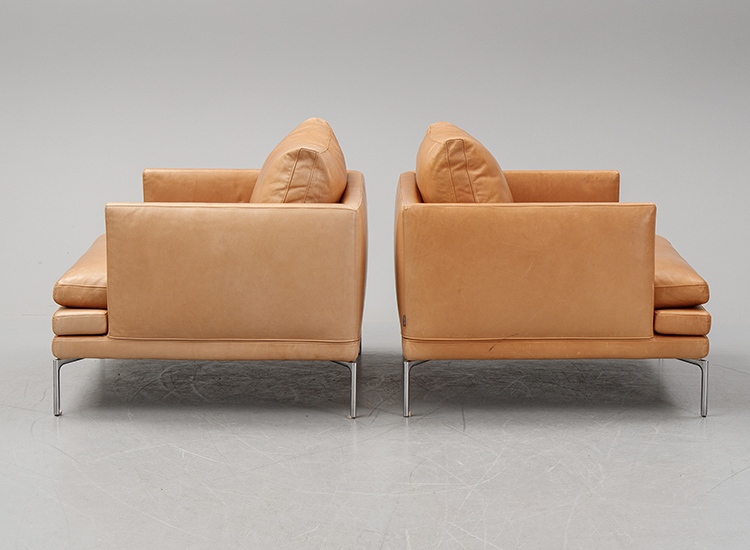 William Armchair Materials
Zanotta's William can portray different demeanours, depending on your upholstery choice. Fabric and leather options can provide the William its needed attitude to comply with your interior settings. Leather selections give a formal appearance to the product making it more suitable for stately interiors. Fabric choices, on the other hand, enable the William to exude a more cheerful air about its form; this is suited for a more casual setting. Regardless of upholstery choice, you will be sure that this furniture piece will provide beauty to your home.
William Armchair Zanotta Compositions
This beautiful armchair is a part of the Zanotta William line, a series composed of sofas, ottomans, daybeds, and other modular elements. These items can be combined in an interior setting to produce a cohesive look or can be utilized individually, integrating flawlessly into your interiors. Measuring 90x94x87 cm, the Zanotta William Armchair is a worthy addition to any room that needs an excellent seating implement. Its presence alone elevates the air within a room, and once you rest on its comfy surface, you will know true relaxation.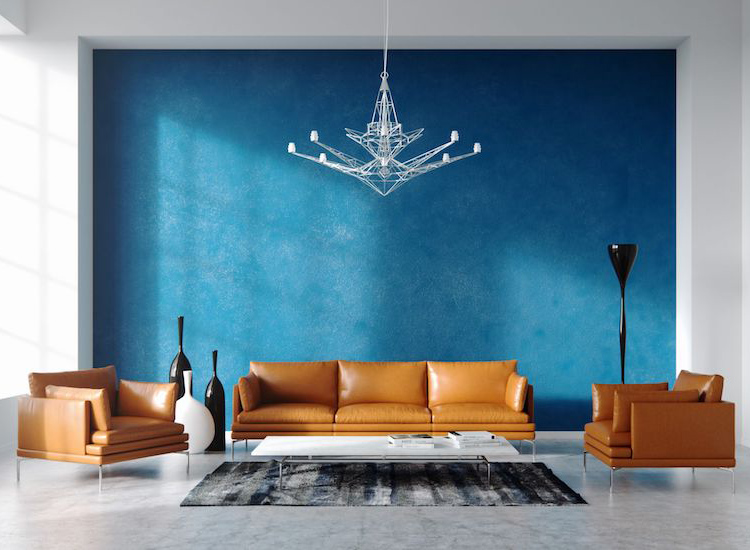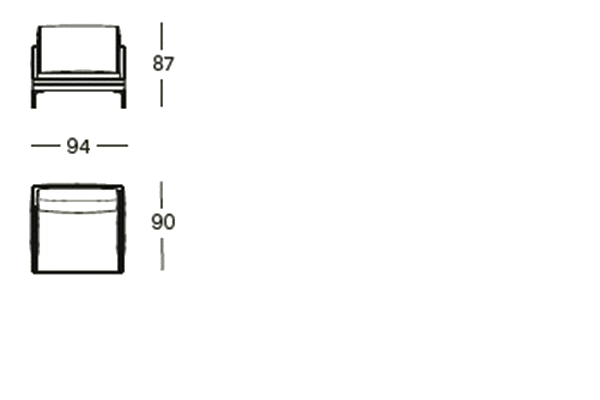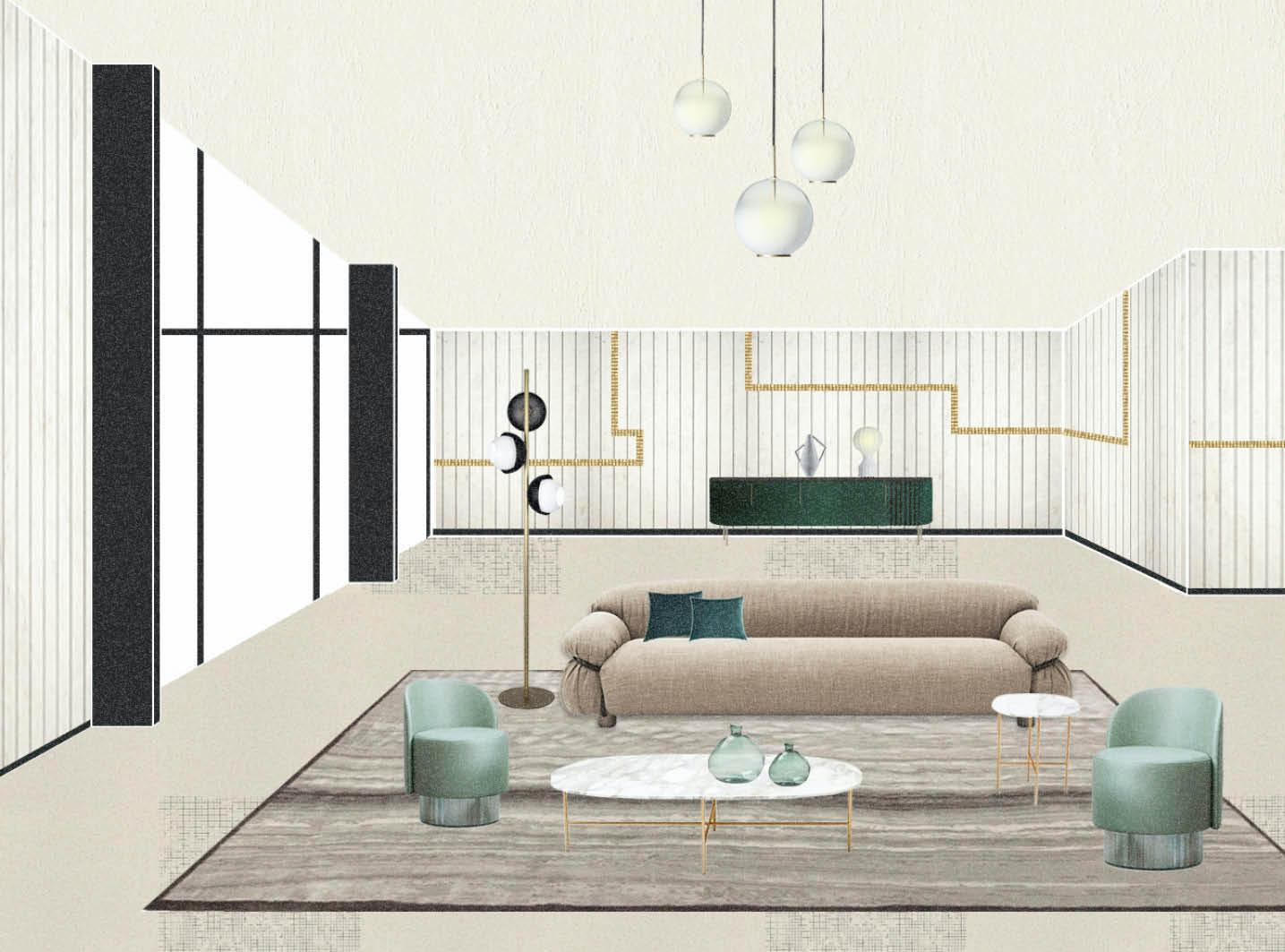 Italian Living Room Designs from our Team
Designing one's living room is a journey that must be approached taking into account many aspects, and style comes first. Once you have established the objectives you want to achieve, you will be able to move within the world of design by discovering the right color palette, materials and especially the furniture elements that best meet your stylistic taste. Minimal or eclectic? Luxurious or classic? Modern or bohemian? The possibilities are endless, what's left to discover is which Italian living room decor is best able to represent your personality and taste.
Esperiri Milano For Zanotta
Designer armchairs like the William can elevate the sophistication of a room with ease, and we at Esperiri strive to apply this concept into every design project we undertake. Our team of interior designers and architects are prepared to help you select the right elements for your interiors or layout entire design projects. Simply visit us in our Milan office or contact us remotely through our Italian Interior Design Online service. Our worldwide Italian Furniture Supply service will grant you access to superior Italian industrial or bespoke furnishings, anywhere you are. And for an even more in-depth experience, you can join our Italian Furniture Shopping Tour to see Italian design while enjoying the real Italian lifestyle and understand what Made in Italy is truly about.