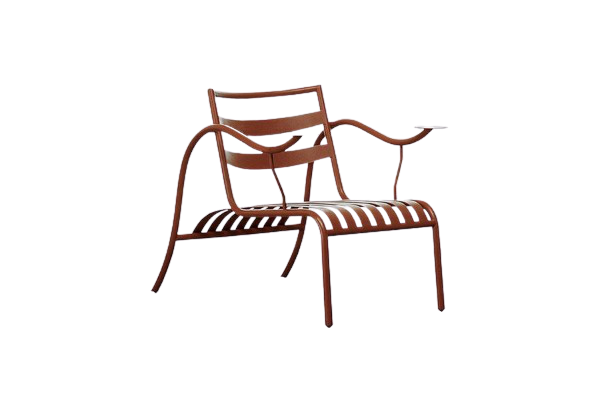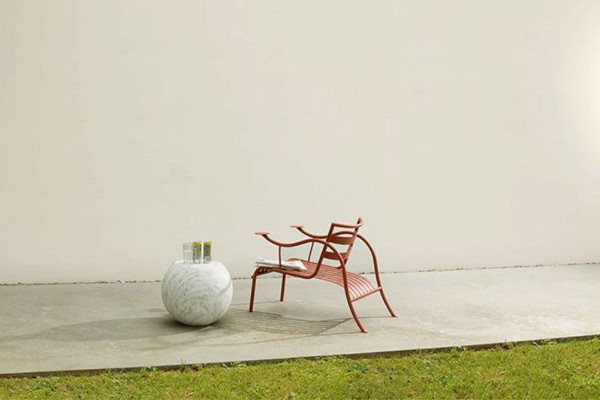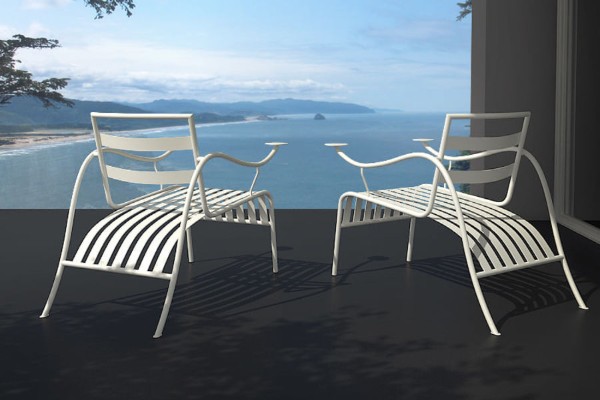 Thinking Man'S Chair
Designer: Jasper Morrison
Manufacturer: Cappellini
Starting from: € 1.445,00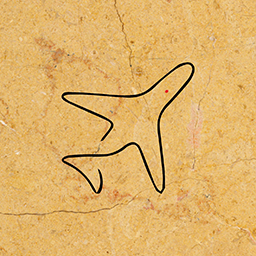 Worldwide Delivery and Installation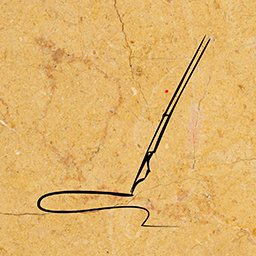 Customizable with our Professional Advice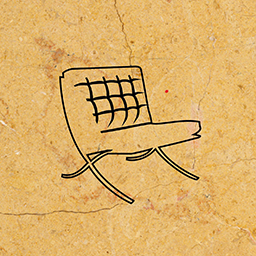 100% Made in Italy Certified
Contact us
Cappellini Thinking Man'S Chair Description
This particular item happens to be the first Jasper Morrison Chair. Cappellini and Morrison's collaborative effort, named the Thinking Man's Chair, is the first furniture piece that Morrison designed for the illustrious Italian design studio. The chair's namesake alone already provokes thoughts of introspection. The way it's built makes sure that all elements of the Cappellini Thinking Man's Chair is an appropriate location for prolonged bouts of relaxation and pondering. Its unconventional silhouette also adds to its appeal, as it is a far cry from the typical image of what a chair should appear to be.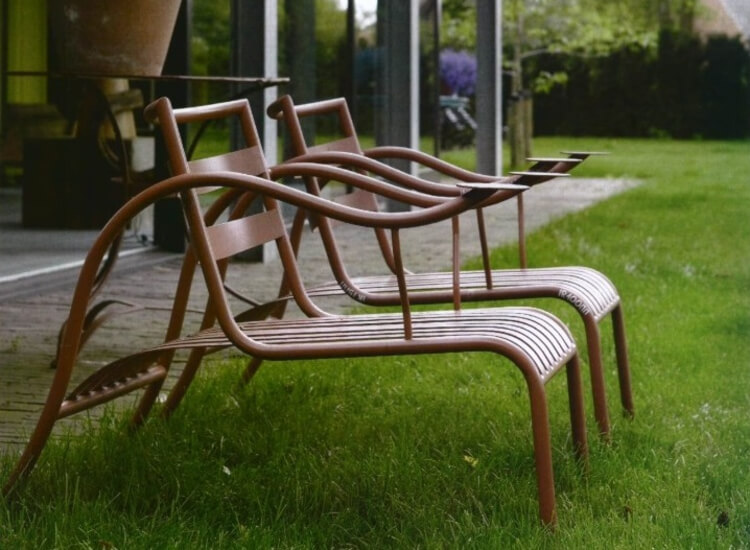 Thinking Man'S Chair Features
The Thinking Man's Chair is an unusual armchair. Instead of the typical design involving springing mechanisms and padding, Morrison opted to use different pieces of metal for the entire assembly. From the "seat cushion" to the backrest, every component of this chair is metal. That being the case, the strips of steel used instead of moulded polyurethane for the seat and backrest provides a level of comfort not normally found in the material. Its main structure is made of tubular steel with drink rests integrated into the arms as an additional feature to the chair.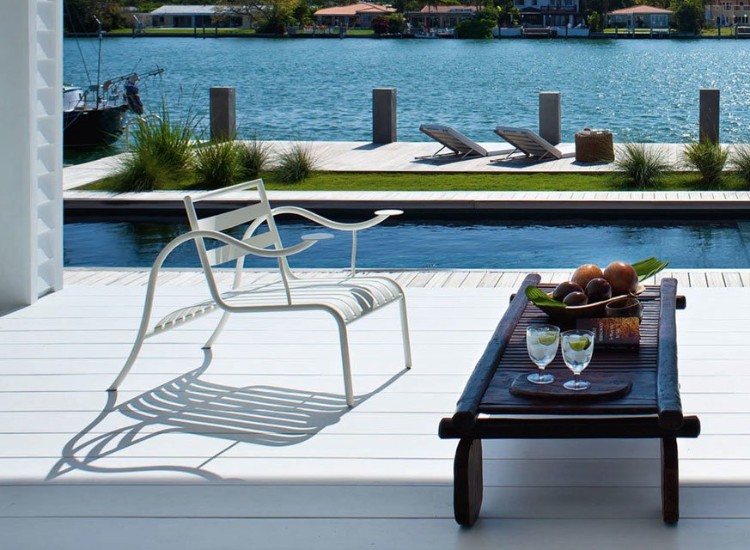 Jasper Morrison Chair Cappellini Materials
The Cappellini Thinking Man's Chair does away with upholstery for it does not require any. Geared for indoor or outdoor use, the chair only needs its matte lacquered finish to complete its look. There are four colourways to choose from, namely green, dark grey, terracotta, and gypsum white. The terracotta version has the distinction of having the metal structure's radii of curvature written onto the tubular pieces of steel. The feet of the Cappellini Thinking Man's Chair is made of admiralty brass, the only other material found throughout the item.
Thinking Man'S Chair Compositions
The Cappellini Thinking Man's Chair is an item that embodies the discernment of people. Some chairs simply are, and others elicit a reaction from the spectator. The Thinking Man's Chair is undoubtedly the latter, an article that requires further inspection to fully grasp its genius. Measuring 63.5x96x70 cm, this chair is perfect for anyone who desires a product that brings more than just aesthetic value to an area. Its construct also allows it to be used either indoors or out. Truly, this chair will be perfect for the thinking man.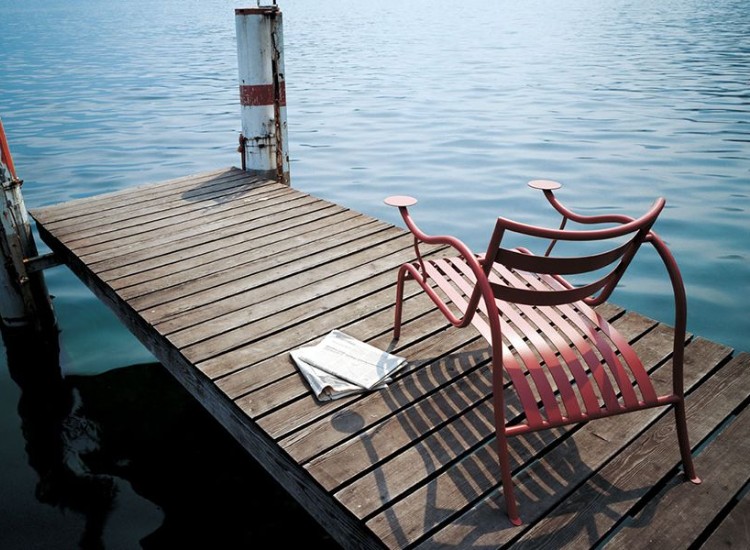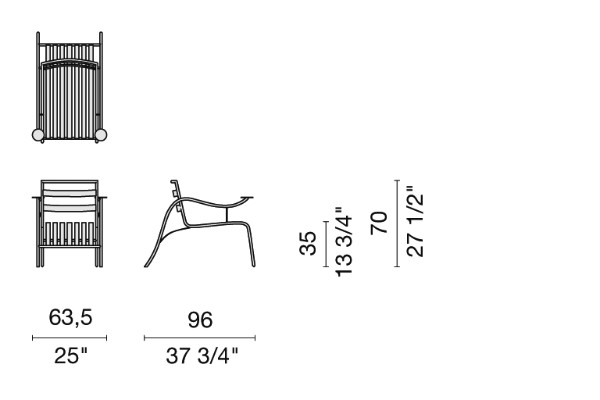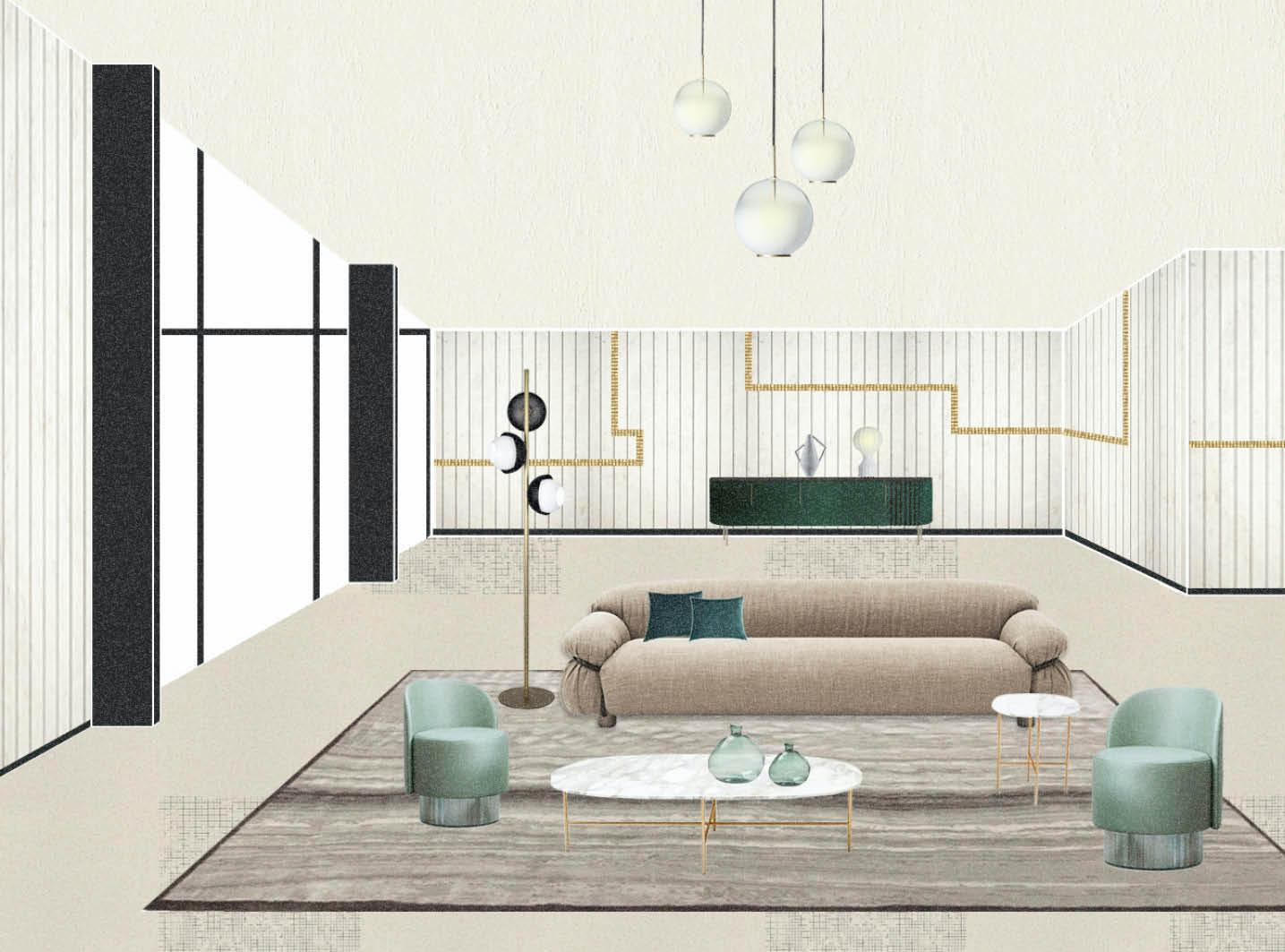 Italian Living Room Designs from our Team
Designing one's living room is a journey that must be approached taking into account many aspects, and style comes first. Once you have established the objectives you want to achieve, you will be able to move within the world of design by discovering the right color palette, materials and especially the furniture elements that best meet your stylistic taste. Minimal or eclectic? Luxurious or classic? Modern or bohemian? The possibilities are endless, what's left to discover is which Italian living room decor is best able to represent your personality and taste.
Esperiri Milano For Cappellini
Esperiri, as well as Cappellini, believes that original thought must be nurtured for continuous improvement, either of oneself or one's surroundings. Our team of interior designers and architects are prepared to help you select the right elements for your interiors or layout entire design projects. Simply visit us in our Milan office or contact us remotely through our Italian Interior Design Online service. Our worldwide Italian Furniture Supply service will grant you access to superior Italian industrial or bespoke furnishings, anywhere you are. And for an even more in-depth experience, you can join our Italian Furniture Shopping Tour to see Italian design while enjoying the real Italian lifestyle and understand what Made in Italy is truly about.