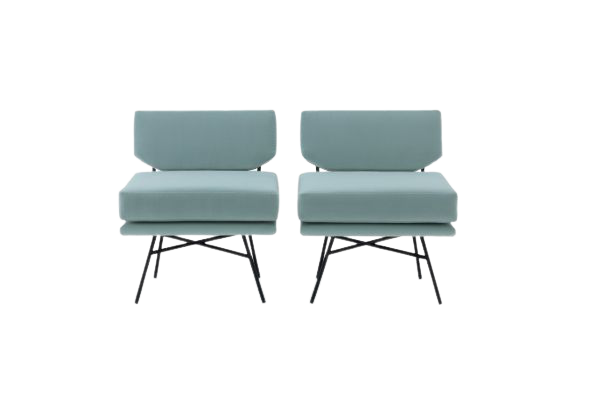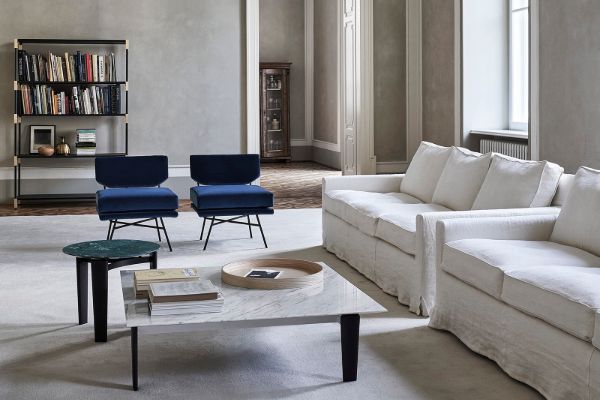 Elettra Armchair Arflex
Designer: B.B.P.R
Manufacturer: Arflex
Starting from: € 1.602,00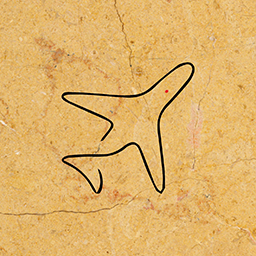 Worldwide Delivery and Installation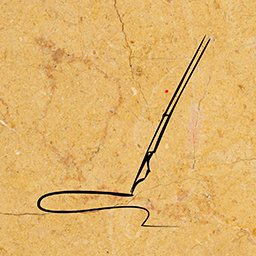 Customizable with our Professional Advice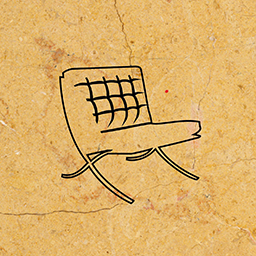 100% Made in Italy Certified
Contact us
Elettra Arflex Description
Designs that stand the test of time are the standard of an excellent product. Such is the case with the Elettra Armchair. Arflex, with B.B.P.R., made a simple office chair with the initial offering of the Elettra, but their alternative version for this item is more suited for a lounge or a living room instead of the workplace. The more imposing Elettra Armchair appears as vibrant today as it was when it was first produced, thanks in part to its unchanging charm. All things considered, the Elettra by Arflex brings with it an unfading allure, perfect for any home.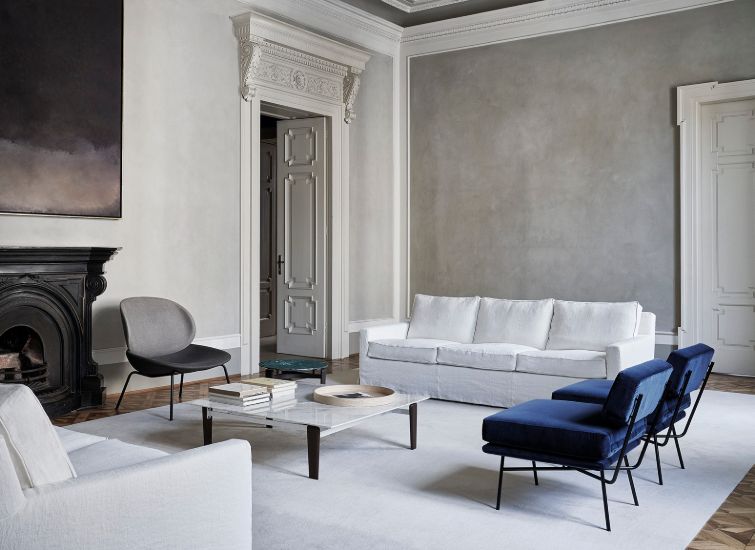 Elettra Armchair Arflex Features
Comfort is paramount to the Elettra Armchair. Arflex made it apparent with the Elettra chair and further stresses it with the armchair model. The wider backrest and seating cushion allow for a more comfortable experience, while its minimal frame still gives it ample support. The shaped polyurethane seat and back will adapt to the curves of your body, encapsulating you in relaxation while the elastic straps used for springing provide the feeling of stability when seated. With its ageless sophistication and grand proportions, you will certainly find yourself wanting to unwind on the Elettra by Arflex.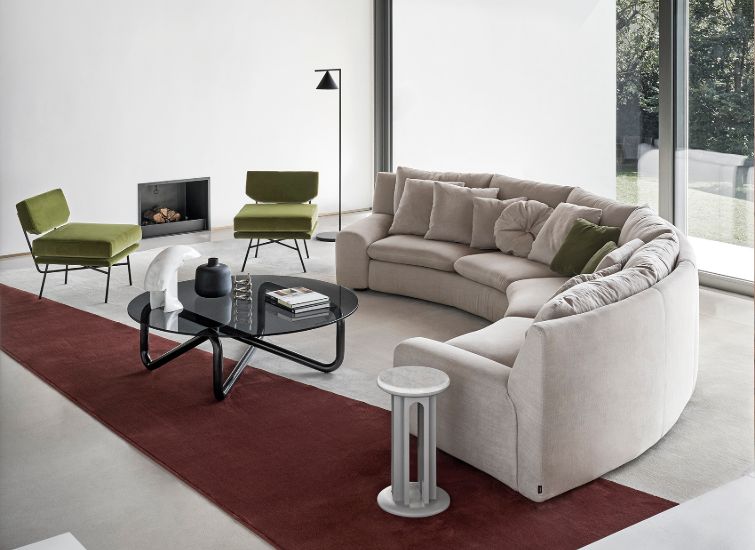 Elettra Armchair Materials
The Elettra by Arflex owes its adaptability largely in part to its removable fabric slipcovers. With a multitude of colours and patterns to choose from, this item will be able to lend itself to your living room with relative ease. The leather selections on the other hand offer a more dignified demeanour that will be the ideal pick should you choose to place it inside your office. Its tubular steel frame is lacquered black enabling it to conform to either a playful or proper colour palette. In any event, there is a combination of the Elettra that caters to your desires.
Elettra Armchair Arflex Compositions
The Elettra Armchair by Arflex measures 62x72x71 cm, a size optimized for social spaces such as living rooms or lounge areas. B.B.P.R. has made the Elettra versatile enough to be a viable option over its contemporaries. The simple elegance it holds differentiates it from other seating implements of its kind, relying solely on its simple charisma instead of complicated structures. At present, more and more furniture pieces heavily lean towards the technological niche. The Elettra is a welcome contradiction to modernity by being itself and avoiding these avant-garde trends, and therein lies its true beauty.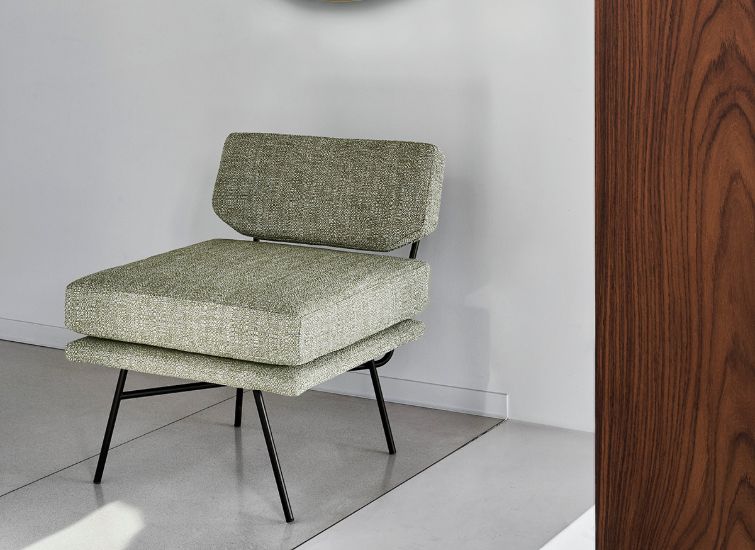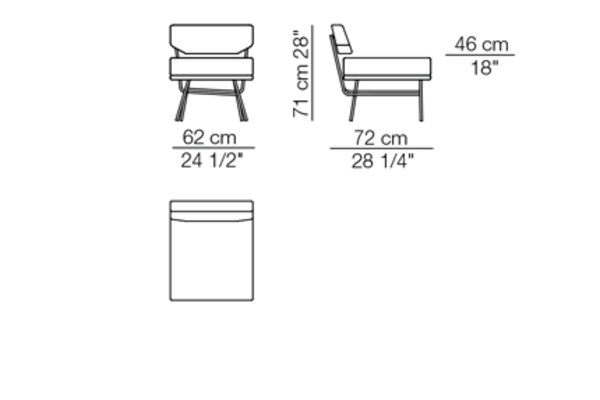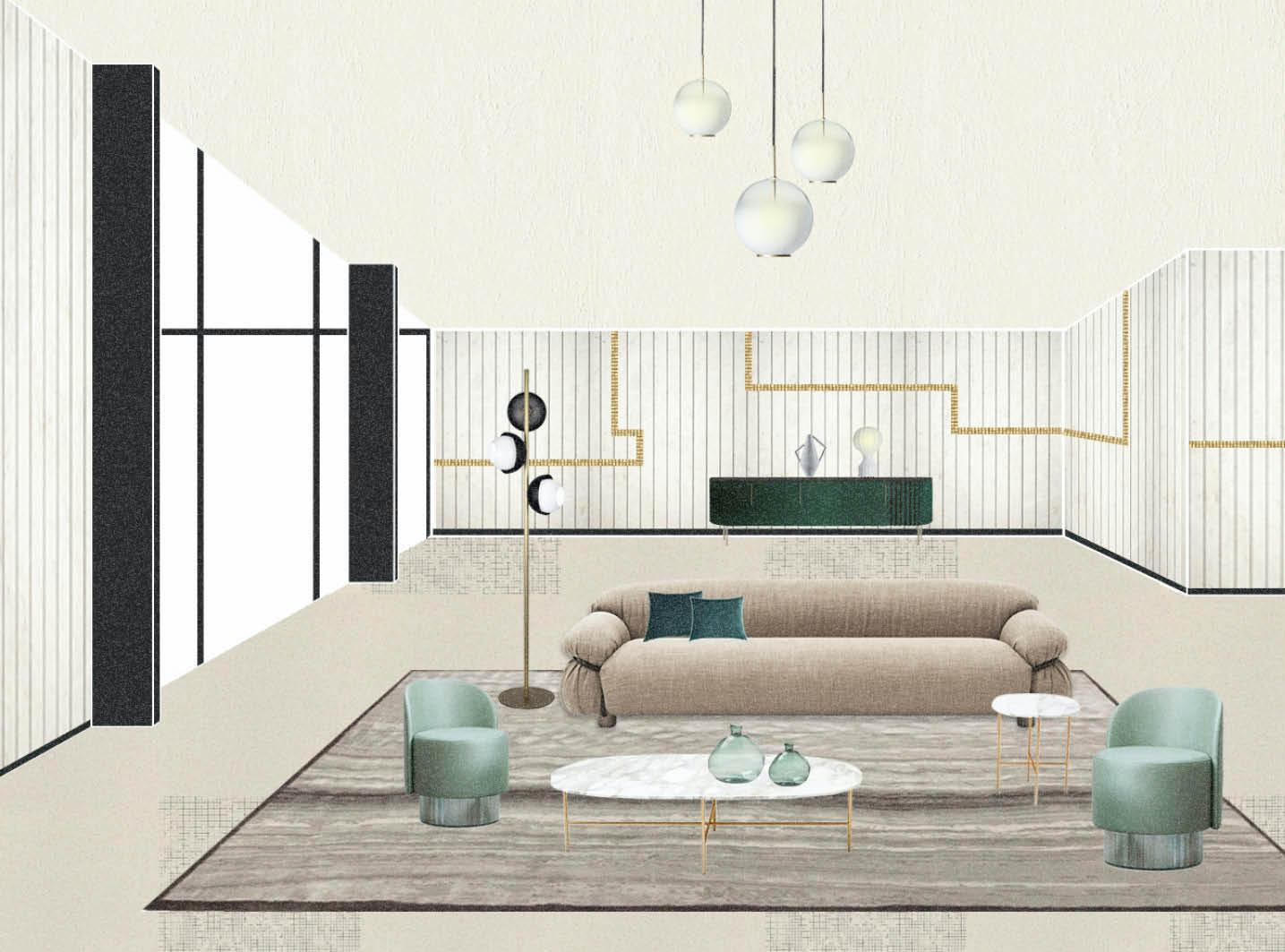 Italian Living Room Designs from our Team
Designing one's living room is a journey that must be approached taking into account many aspects, and style comes first. Once you have established the objectives you want to achieve, you will be able to move within the world of design by discovering the right color palette, materials and especially the furniture elements that best meet your stylistic taste. Minimal or eclectic? Luxurious or classic? Modern or bohemian? The possibilities are endless, what's left to discover is which Italian living room decor is best able to represent your personality and taste.
Esperiri Milano For Arflex
We at Esperiri aim to provide excellence through all our endeavours. Our team of interior designers and architects are prepared to help you select the right elements for your interiors or layout entire design projects. Simply visit us in our Milan office or contact us remotely through our Italian Interior Design Online service. Our worldwide Italian Furniture Supply service will grant you access to superior Italian industrial or bespoke furnishings, anywhere you are. And for an even more in-depth experience, you can join our Italian Furniture Shopping Tour to see Italian design while enjoying the real Italian lifestyle and understand what Made in Italy is truly about.