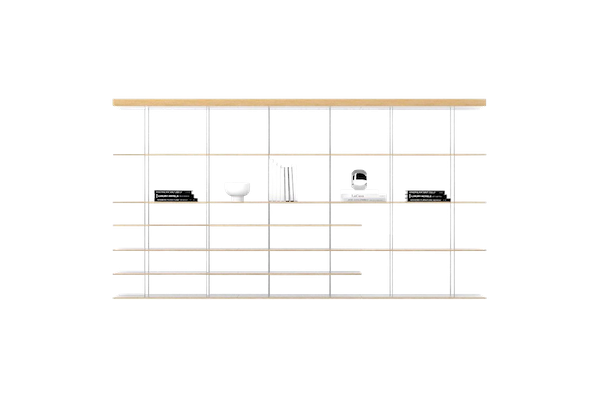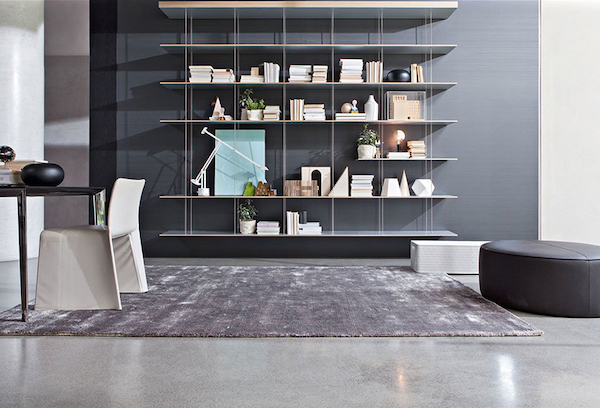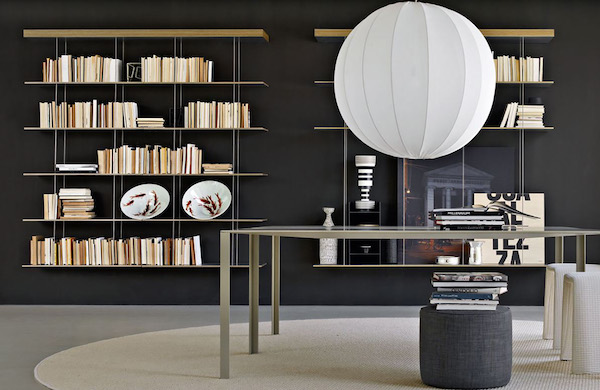 Graduate Molteni
Designer: Jean Nouvel
Manufacturer: Molteni&C
Starting from: € 1.700,00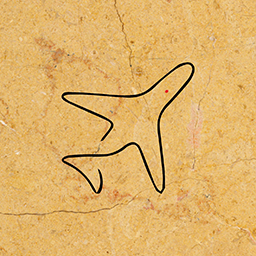 Worldwide Delivery and Installation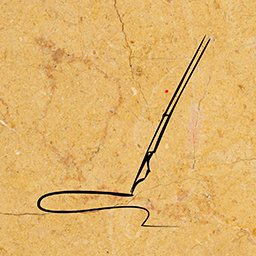 Customizable with our Professional Advice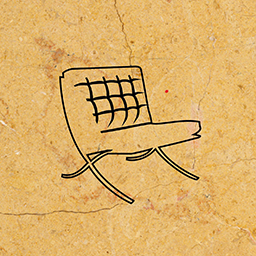 100% Made in Italy Certified
Contact us
Molteni Wall Unit Description
The brilliant, award-winning French architect Jean Nouvel created the Molteni&C Graduate with a mind to architectural design. Nouvel's architectural works have gained him international fame, from the Institut du Monde Arabe in Paris to the Louvre Abu Dhabi. He showcases his skill and talent even further with this wall structure, which is so simple and genius. The Molteni Graduate was designed in 2003 and received three awards: ADI Index in 2004, Red Dot Design award in 2005, and Design Award of the Federal Republic of Germany in 2006. The clever details, such as concealed support for the system, provided an innovative and functional option for a contemporary bookcase or multimedia system. This is a unique Molteni wall unit product that provides a sense of lightness and transparency.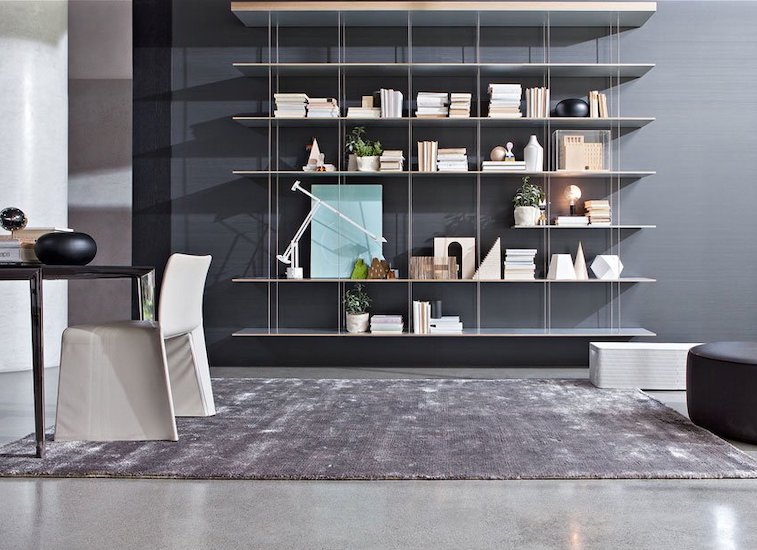 Graduate Molteni Features
If you are searching for a contemporary bookcase, Molteni wall unit, or unique storage system, look no further. The Molteni Graduate will display a collection of books and objects in your home interior or work around your multimedia center with simplicity. A single shelf is anchored either through the wall or ceiling to allow an appearance of suspension. The shelves seem to float, but are actually supported with simple steel braces. This unit provides a sense of magic, as you cannot see the support mechanisms at work.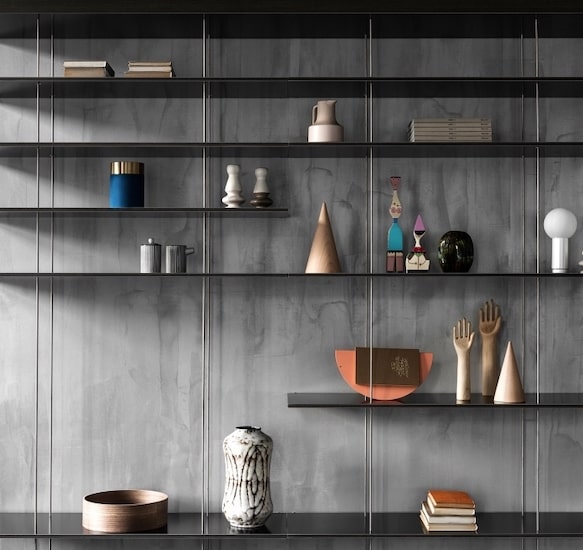 Contemporary Bookcase Materials
The finishes for the Molteni wall unit support shelf are available in natural or black aluminum plywood, and tie rods in stainless steel, which also function as bookends. The customization for this piece is limited, but the possibilities for display and storage are endless.
Graduate Molteni Compositions
The Molteni Graduate fits a wide range of ambiences, from traditional to contemporary. It would be a remarkable fit also for those with a minimalistic aesthetic. The finishing options allow some ability to customize this piece, but it is in essence a very straightforward product. It would work well in your living room, home office, or in a more formal setting in a conference room. Use it as a contemporary bookcase of system to store multimedia accessories. It could even be a chic way to display your dishes.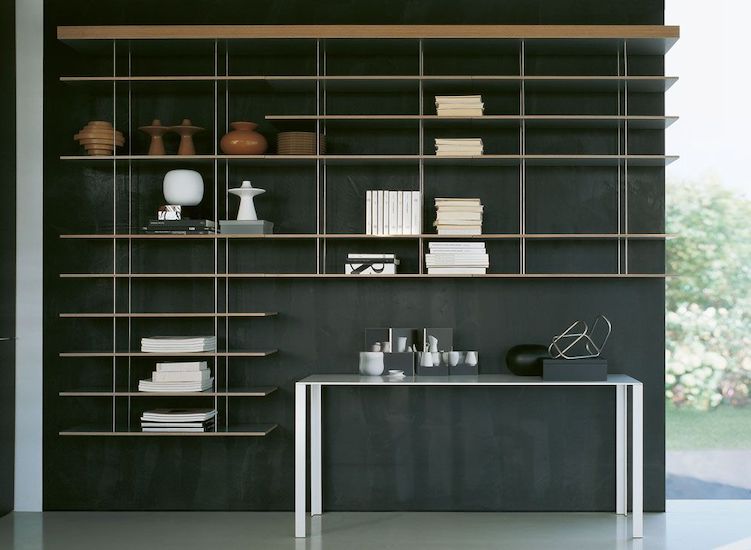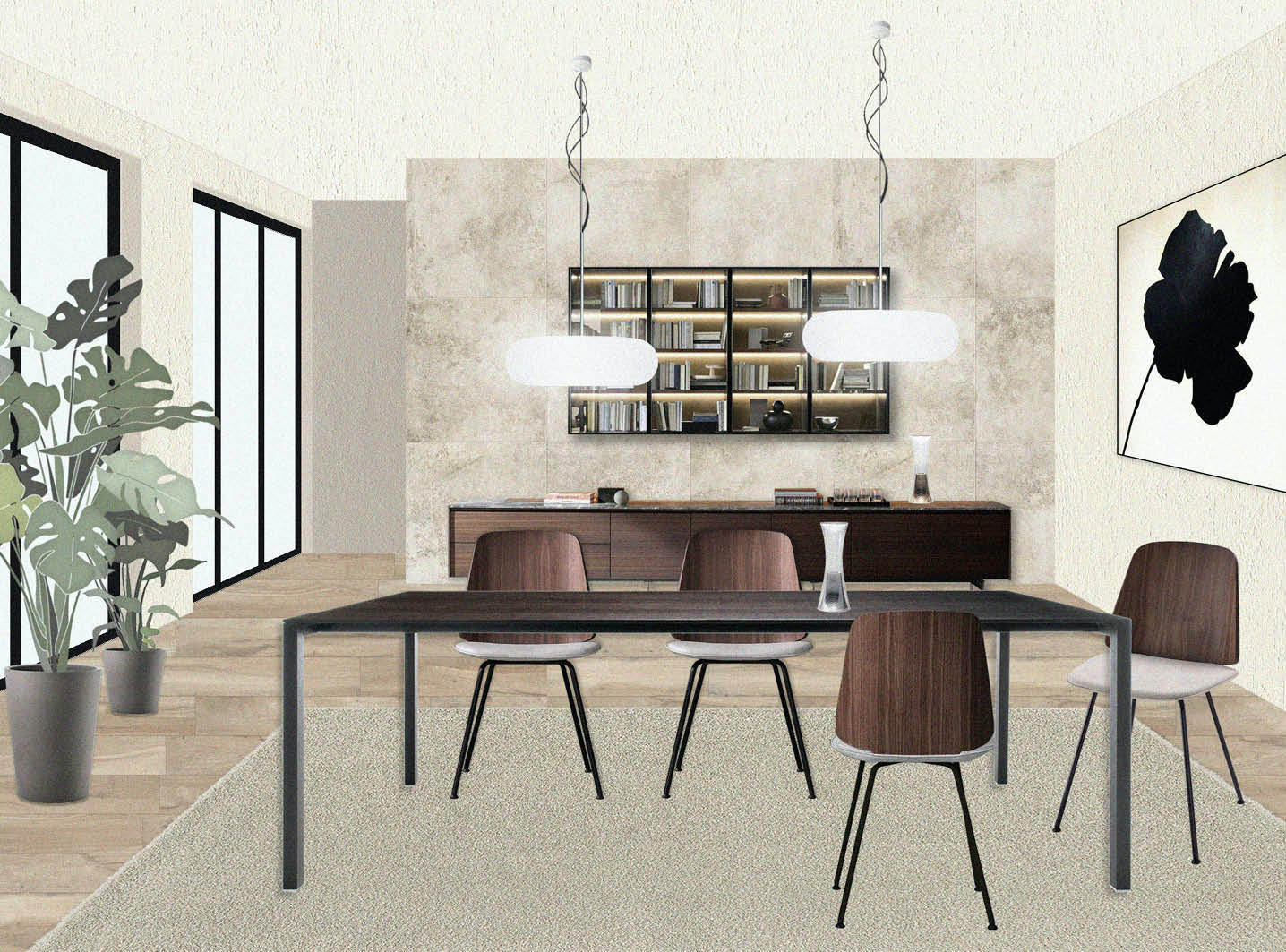 Dining Room Designs from our Team
A space where the main activities of conviviality and meeting take place must be designed in the right style. A welcoming atmosphere and a design that best reveals one's personality are an excellent starting point to create your own Italian style dining room. The set of furniture, materials and colors are then the main protagonists and must be able to best represent the most varied types of settings, from those with neutral nuances and minimal shapes to those with precious materials and refined and unique elements. We introduce a series of Italian dining room design inspirations, to help you imagine a new look for your home and to show you innovative solutions with products 100% made in Italy.
Esperiri Milano For Molteni&C
If you are interested in purchasing the Molteni Graduate storage system or other Made in Italy furniture pieces, why not first travel to Milan and check them out in person? Esperiri will customize a Furniture Shopping Tour for your home interior needs, also taking care of logistical details such as shipping and installation. The Interior Design Online service can also cater to your needs while you remain in the comfort of your home.