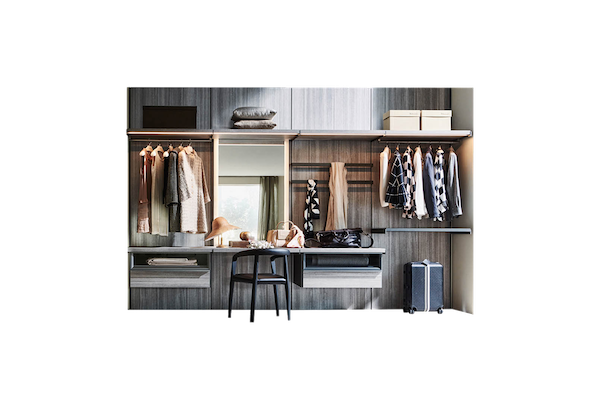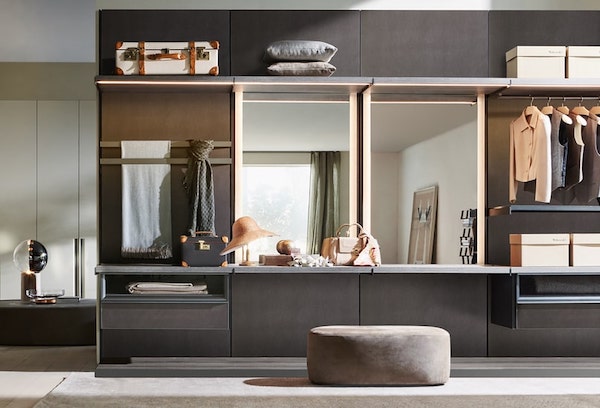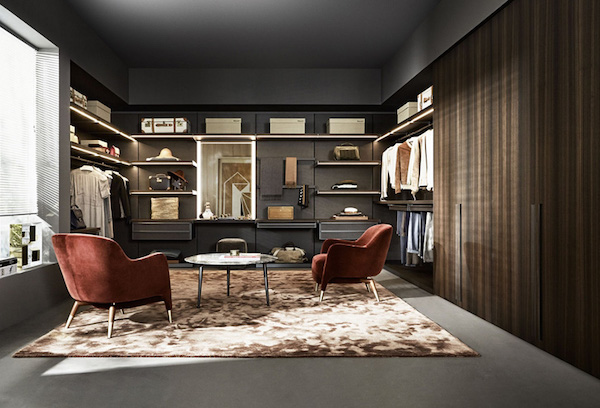 Molteni Master Dressing
Designer: Vincent Van Duysen
Manufacturer: Molteni&C
Starting from: € 15.000,00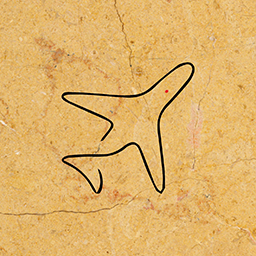 Worldwide Delivery and Installation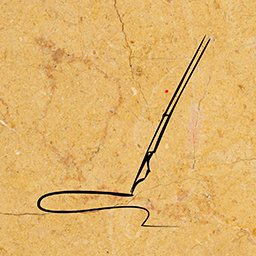 Customizable with our Professional Advice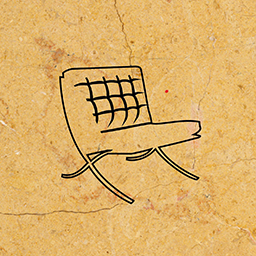 100% Made in Italy Certified
Contact us
Master Dressing Molteni Description
The wardrobe project Master Dressing by Molteni continues. So after the success of Gliss Master wardrobes, Vincent Van Duysen has designed Master Dressing, a new walk-in wardrobe system which, like the previous wardrobes, is characterized by its extreme functionality and essentiality in design.
Molteni Master Dressing becomes part of the wide range of night-time systems offered by Molteni&C, and admittedly has done so with style. After creating the Gliss Master model, Vincent Van Duysen decided to get back into the game by offering Molteni Master Dressing, a walk-in-closet with new details but with coordinated internal fittings and aesthetic finishes that perfectly complement the Gliss Master model.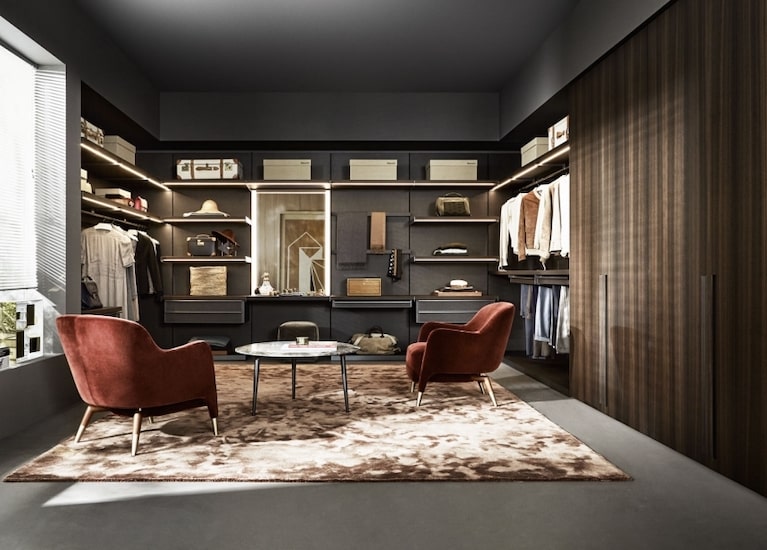 Molteni Master Dressing Features
Master Dressing by Molteni was born from the desire to create a showcase of solutions even more extensive and full of elements all different from each other. As in every Molteni&C project, Molteni Master Dressing manifests the high level of technology and the application of the most innovative solutions, precisely because the primary desire is to be able to respond to every type of need in contemporary society. The final result is a project of functional and impactful walk in closets.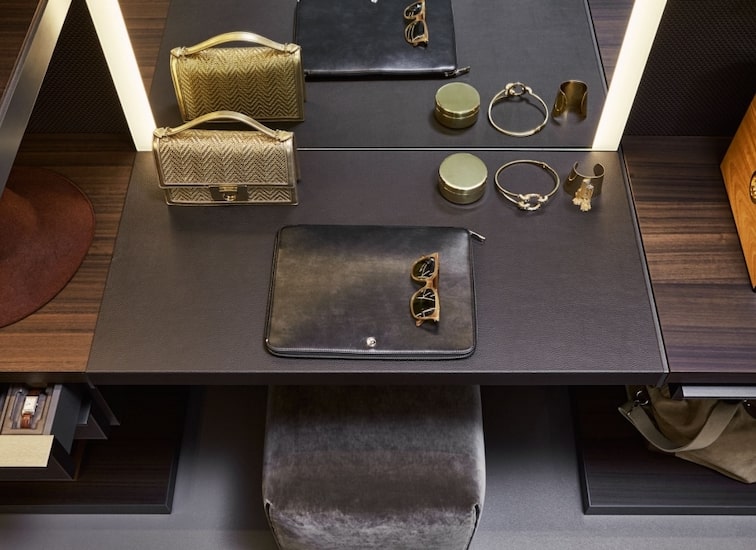 Master Dressing Walk-In Closet Materials
The finishes that can be used are many and varied. In general, for the structural elements, such as the base or the 40 mm thick shelves, it is possible to choose between different types of veneer, matt lacquered in different colours and essences. As far as the backrest is concerned, in addition to the finishes just listed, it is possible to use coloured or acid-etched glass to create special light and shadow effects with the LED light bands. Pewter and bronze complete the wide range of materials, used in particular for the profiles of the side finishes and drawers, for the shelf brackets and for the clothes hanger rods.
Fine Grain is the new finish introduced for Master Dressing by Molteni, obtained from a series of processing and painting and is used in particular for the walk-in closet backrests and drawer fronts. This particular texture, applied to the flat surfaces of the different elements of Molteni Master Dressing, creates a play of reflections that makes this product unique.
Molteni Master Dressing Compositions
The Molteni Master Dressing walk-in closet system allows you to design made-to-measure compositions with linear and corner solutions. A system of wall mounted racks and brackets allows you to suspend the various internal equipment, such as shelves, clothes hanger tubes, drawer units, faux leather shelves, tie and foulards holder accessories. An absolute novelty is the "Vanity" compartment, equipped with a large LED backlit mirror.
The modularity and great flexibility of Master Design by Molteni is therefore able to generate infinite possibilities, always guaranteeing the best solution according to different needs.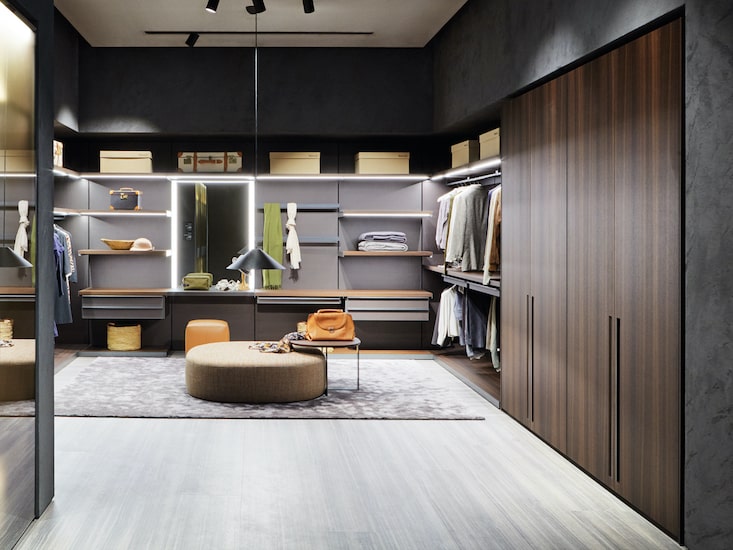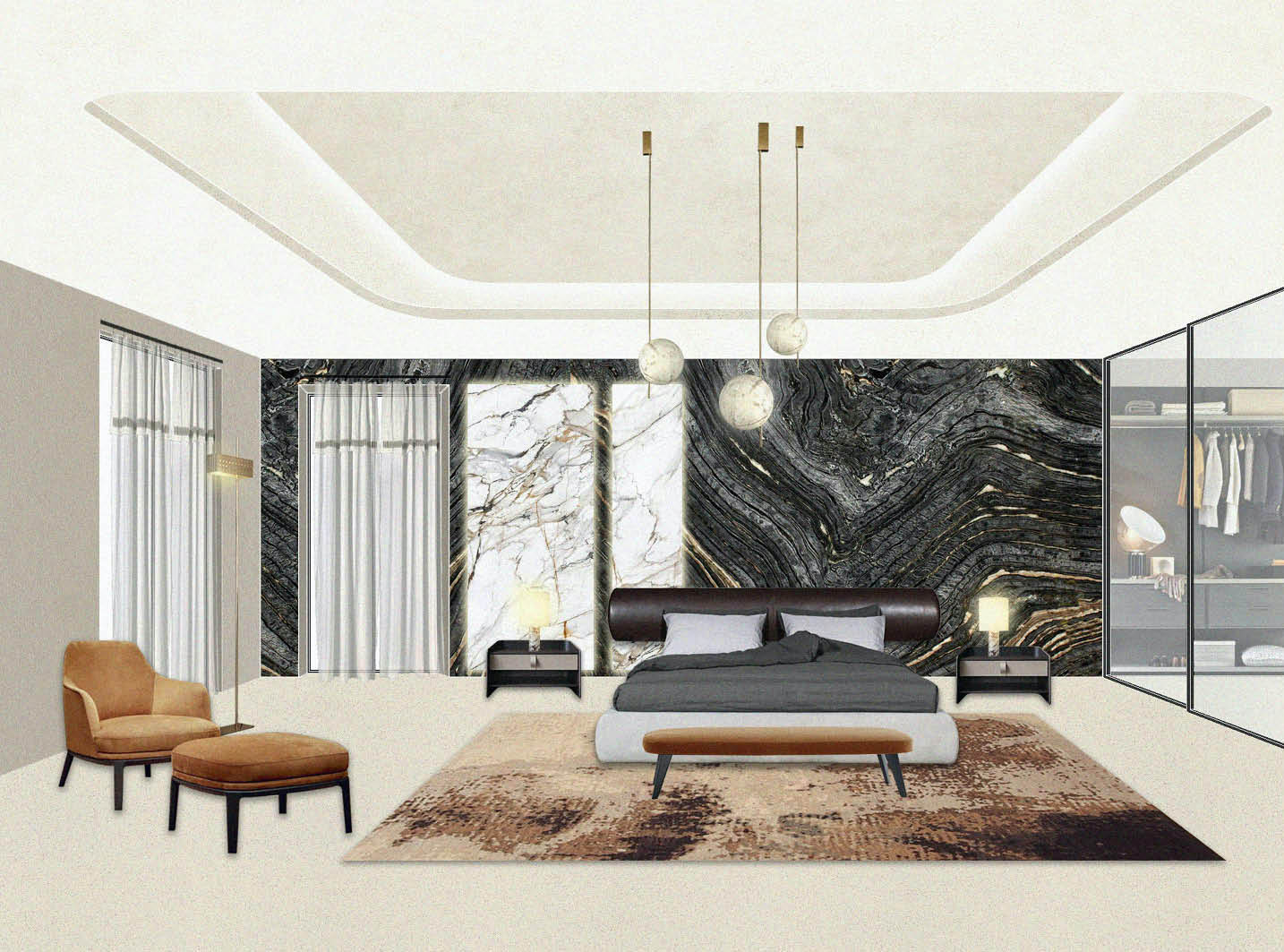 Italian Bedroom Designs from our Team
A room where you can relax, an environment where you can experience a constant feeling of comfort and well-being. This is why it is important to create an Italian bedroom design that allows you to express your way of being through the right choice of furniture, colors and accessories. Minimal, modern, classic, luxurious, eclectic, this is the room that can and must represent to the maximum ourselves and our style.
Esperiri Milano For Molteni&C
Together with the Esperiri Milano interior designer team, you can discover the infinite compositional possibilities of Molteni Master Dressing. Thanks to our Italian Interior Design and Furniture Selection&Supply services, you can design your own personal walk-in closet, with an authentic Italian style. Our service, complete at 360, will also guarantee the shipping and assembly on site of the products selected by you by our Italian craftsmen.
If you are curious to see all Made in Italy products live, contact us to start your experience in the world of Italian design. We will be ready for you to try something unique with our Italian Furniture Shopping Tour.
Our great passion now has no limits. Thanks to our Online Interior Design Service we are able to reach you anywhere in the world, to offer you our support and to start an interior design project with you.