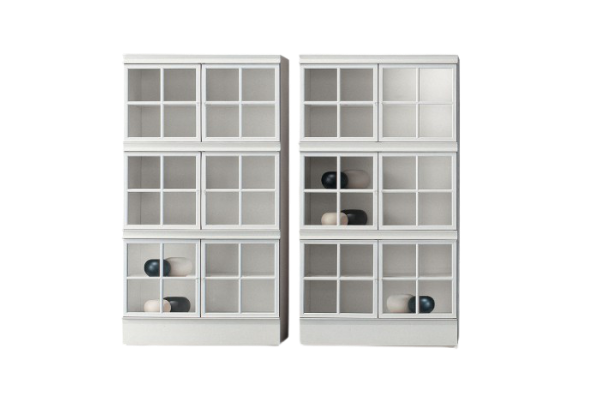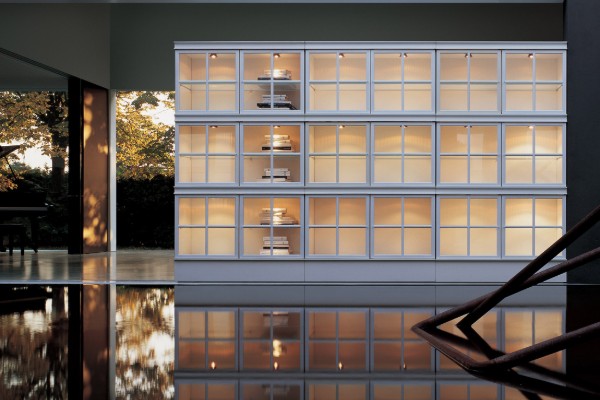 Piroscafo Molteni
Designer: Aldo Rossi, Luca Meda
Manufacturer: Molteni&C
Starting from: € 2.732,00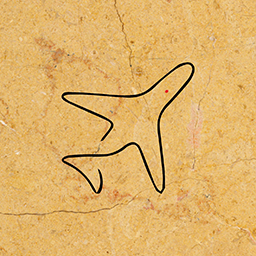 Worldwide Delivery and Installation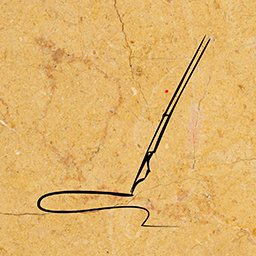 Customizable with our Professional Advice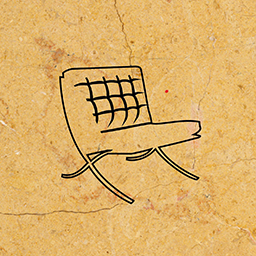 100% Made in Italy Certified
Contact us
Molteni Bookshelves Description
The design for Piroscafo came in 1991, with inspiration from the façade of Regione Umbria's HQ in Perugia. It is essentially an architectural piece, designed with many needs in mind. It can function as a bookcase in an office or living room, a cupboard in a kitchen or dining room, sideboard for storing serving dishes, glasses, or linens, or display cabinet in any number of rooms. The versatility and customizability of this storage system allow it to take any form you need in your home interiors. This is as unique today as it was in the early 90's at its birth. The Piroscafo is a piece of design history, not only due to its creators Rossi and Meda, but as a symbolic and metaphoric gesture toward globalization.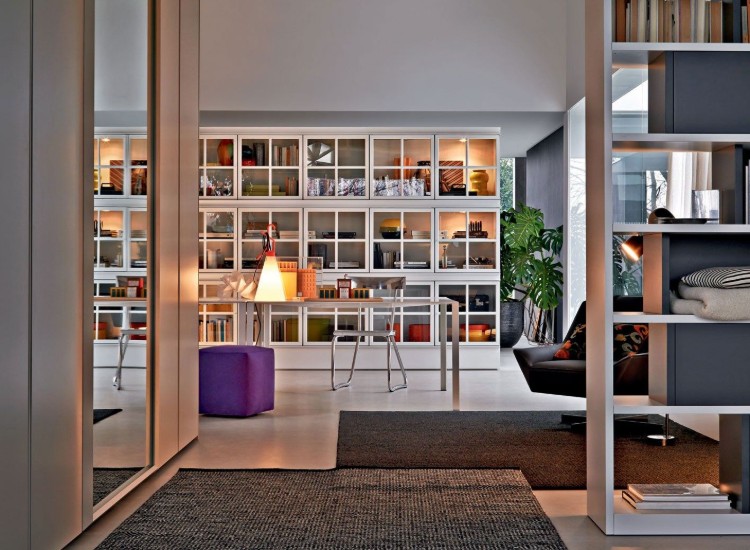 Piroscafo Molteni Features
The façade is surely the focal point of this piece, just as its inspiration, which appears as a glass window with frame, providing architectural lines and elegant details. The front may also remain open, if its use is for an accessible bookshelf. The look of one single unit greatly contrasts the effect of a series of units, which gains the appearance of a steamship, as its name denotes, or a large building with many windows. Internal shelves of wood or glass will support any number of objects for use or display.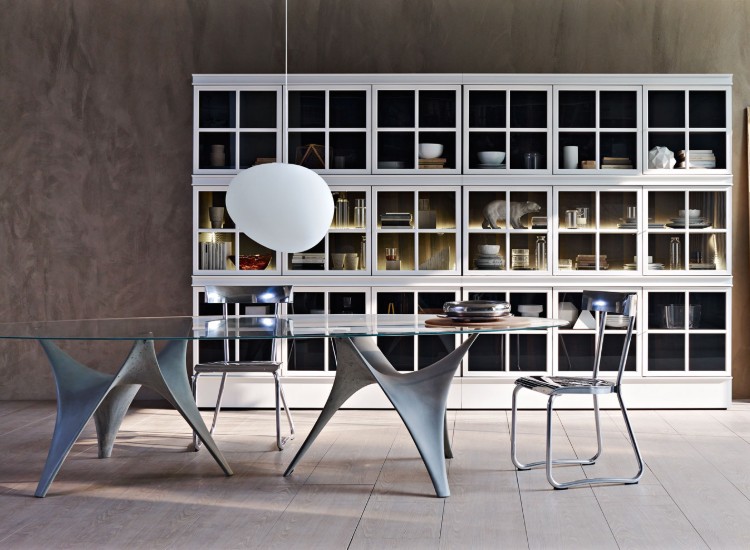 Piroscafo Storage Unit Materials
The structure itself is available in Eucalyptus or Chalk White Matt Lacquer. The interiors and shelves can either match the exterior or contrast the facade in different shades of lacquer, such as ruby, mustard, pewter, or pearl. The façade can be clear glass or etched lacquered glass. LED lights are also available to highlight shelves and objects inside the unit.
Piroscafo Molteni Compositions
This product can be customized in many ways, serving a variety of purposes while fitting seamlessly into any ambience in your home interiors. Whether you prefer a traditional or contemporary ambience, you'll find this piece makes itself right at home in your interiors.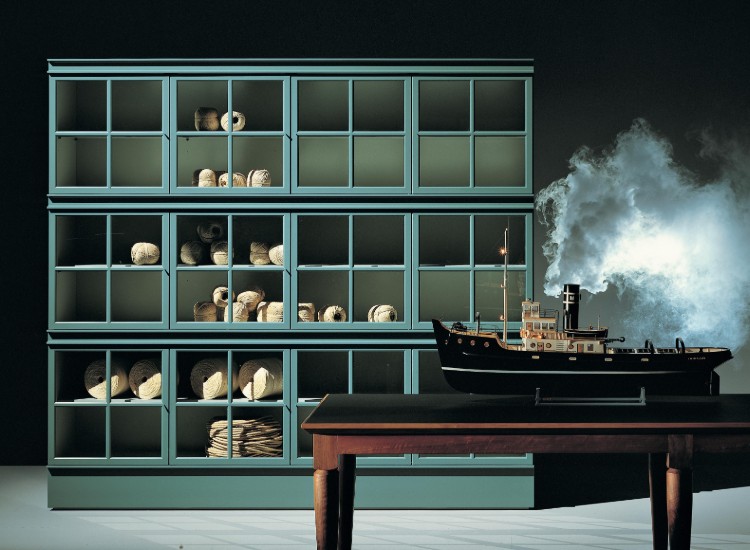 Esperiri Milano For Molteni&C
If you are interested in purchasing the Piroscafo or other 'Made in Italy' luxury furniture pieces, why not first travel to Milan and check them out? Esperiri will customize a Furniture Shopping Tour for your home interior needs, also taking care of logistical details such as shipping and installation. Shop, experience, and discover the world of Italian design with Esperiri. Alternatively, shop Italian furniture with the help of our interior designers online.