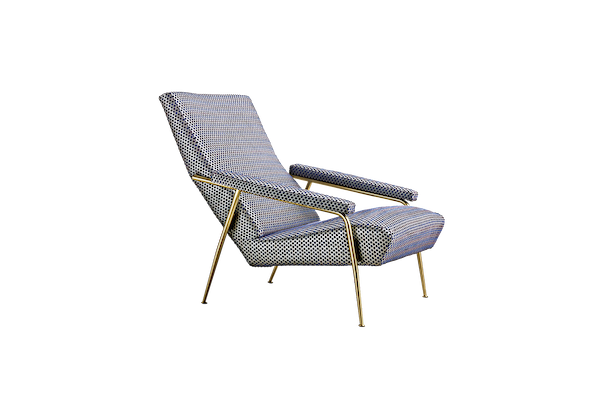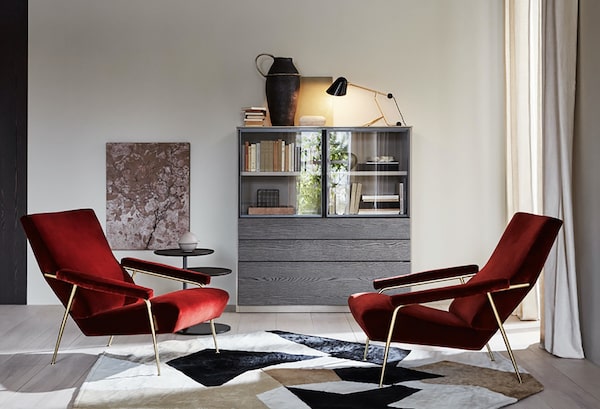 Molteni D.153.1 Armchair
Designer: Gio Ponti
Manufacturer: Molteni&C
Starting from: € 2.748,00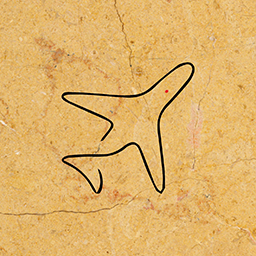 Worldwide Delivery and Installation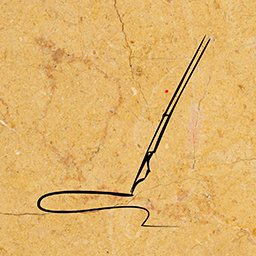 Customizable with our Professional Advice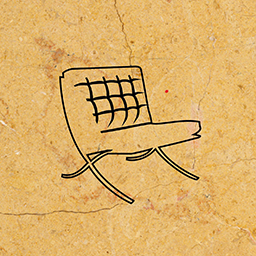 100% Made in Italy Certified
Contact us
D.153.1 Molteni&C Description
Molteni&C's D.153.1 Armchair displays an elegant yet laid-back image that easily captivates any viewer. Designed in 1953, the D.153.1 Armchair is part of the furniture of Gio Ponti's private house in Via Dezza in Milan. Visually comfortable, the slightly reclined posture of this seating implement sits at an angle that will induce tranquillity once you rest upon its cushioned surface. This stylish piece of furniture will be the perfect accompaniment to any living room, lounge, office, or even your master bedroom, thanks to its splendid mien. Molteni&C's D.153.1 will easily capture any onlooker's attention.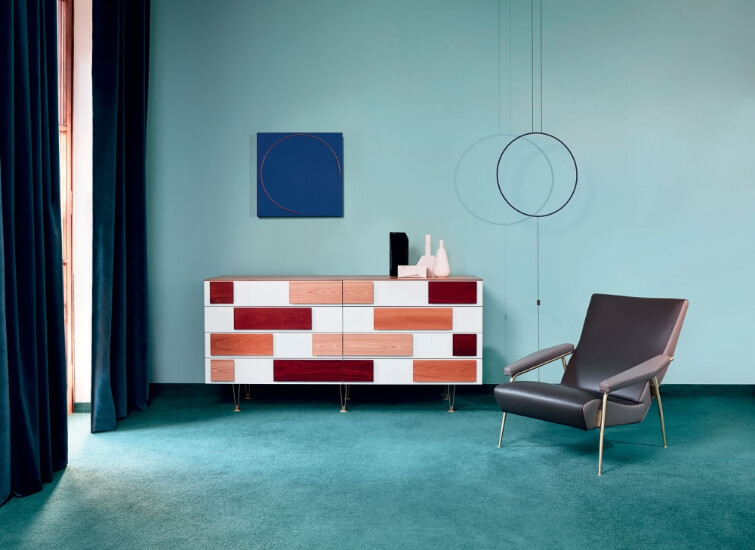 Molteni D.153.1 Armchair Features
Careful consideration is instilled into every D.153.1 Armchair that Molteni&C produces. From its frame to its finishing materials, every detail is taken into account. The seat structure and armrests come in solid fir with elastic straps, covered in custom polyurethane in varying thicknesses and bonded velveteen lining. Its legs consist of heat-sealed steel with a satin brass finish with its feet in non-slip plastic. This superior product is an item that meets the standards of any discerning connoisseur of excellent furnishing. The Molteni&C D.153.1 is truly a remarkable item to have in your home.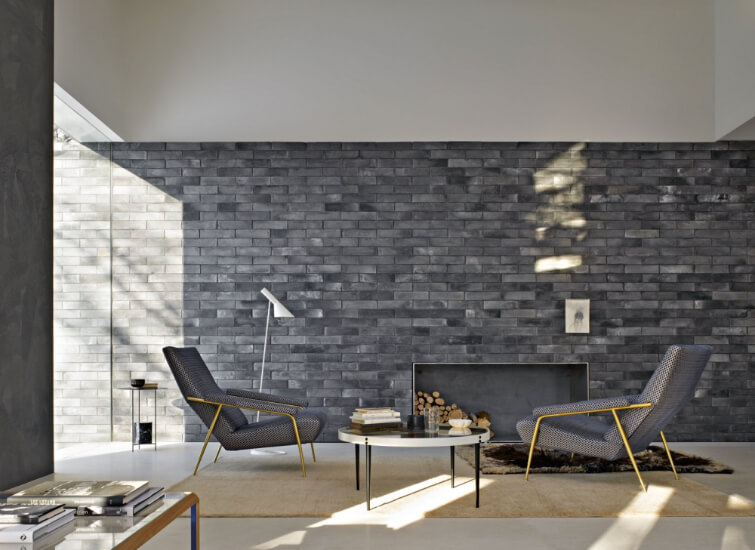 D.153.1 Armchair Materials
Finishing options abound for the Molteni&C D.153.1 Armchair, making it a seating implement that adapts to any interior design scheme. Its seating component comes upholstered in fabric or leather selections available in Moltenio&C's collection. There is a special upholstery selection, "Punteggiato" fabric, designed by Ponti for Rubelli in 1934. This fabric reinterprets the age-old technique of velvet-weaving, which is updated to fit these modern times. There are also three two-toned leather selections available. The exposed metal components are finished in brass, giving the armchair an added touch of elegance.
Molteni D.153.1 Armchair Compositions
Optimally sized at 103x77x80 cm, the Molteni&C D.153.1 Armchair will fit perfectly in any design scheme that you may have in mind. This product is an ideal seating implement for your living room. It will also fare well within commercial establishments such as high-end fashion boutiques and other places of that sort. You may also opt to situate this armchair in your office or any spacious waiting area. Regardless of its location, Molteni&C's D.153.1 will easily occupy your chosen location without fail, thanks to its impeccable design.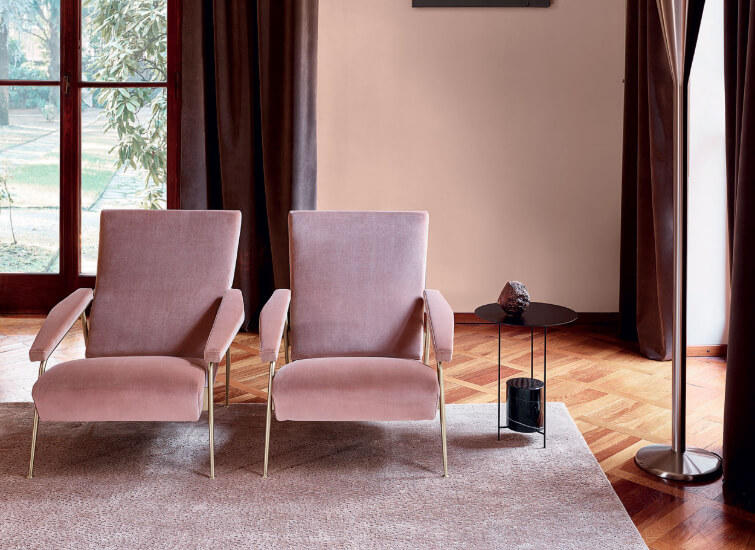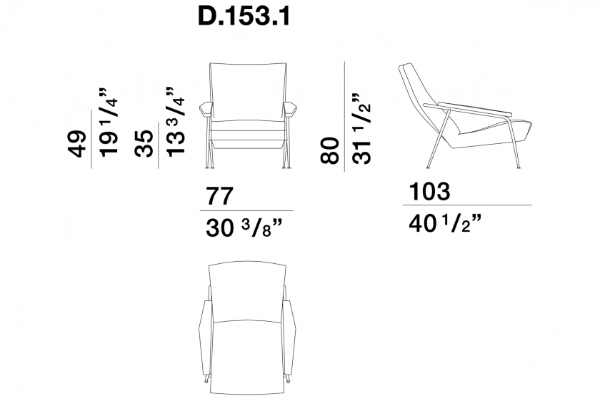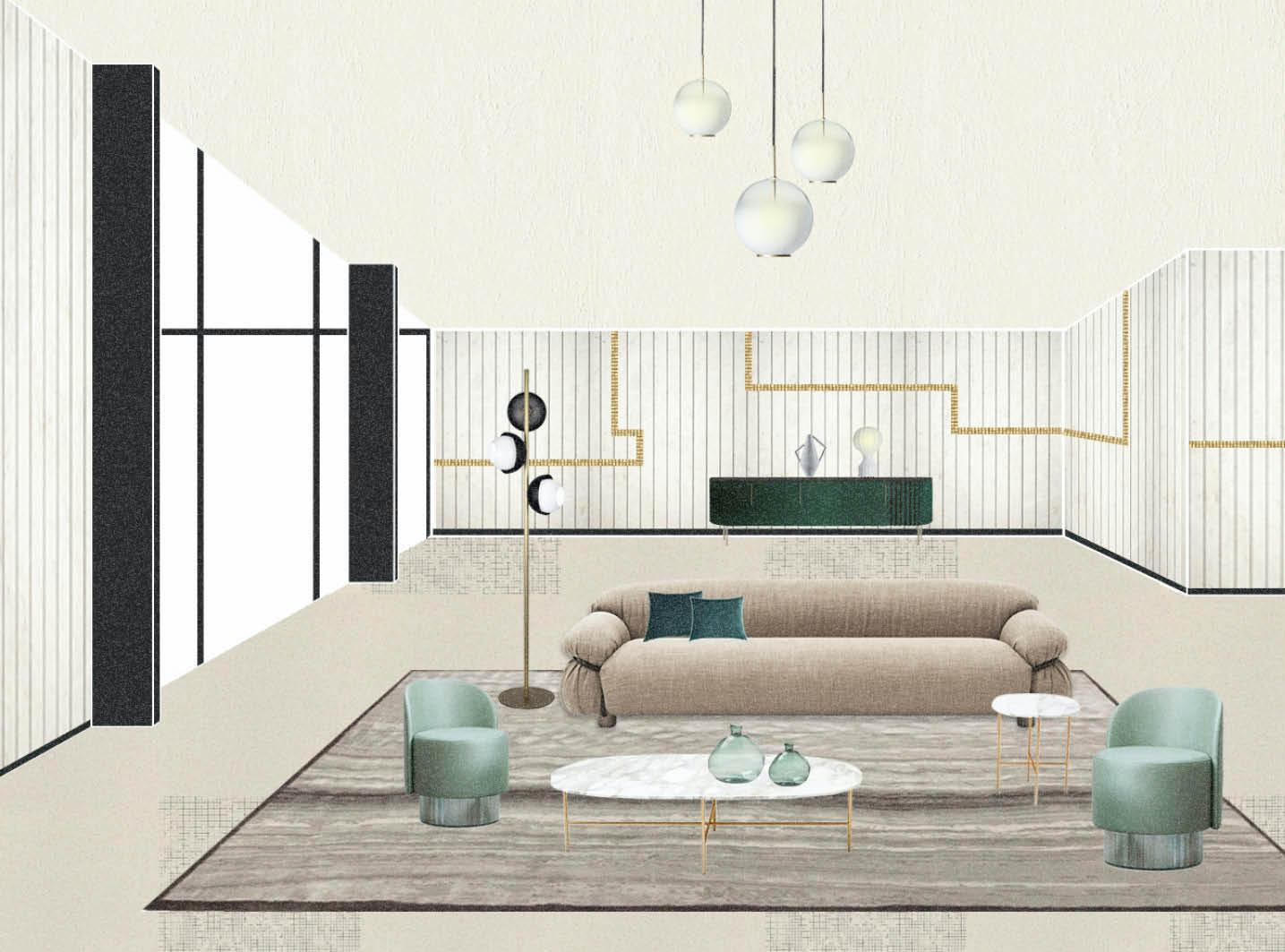 Italian Living Room Designs from our Team
Designing one's living room is a journey that must be approached taking into account many aspects, and style comes first. Once you have established the objectives you want to achieve, you will be able to move within the world of design by discovering the right color palette, materials and especially the furniture elements that best meet your stylistic taste. Minimal or eclectic? Luxurious or classic? Modern or bohemian? The possibilities are endless, what's left to discover is which Italian living room decor is best able to represent your personality and taste.
Esperiri Milano For Molteni&C
Designer armchairs like the D.153.1 efficiently elevate the atmosphere of a room without difficulty. We at Esperiri can lead you towards your design goals with ease and certainty. Our team of interior designers and architects are prepared to help you select the right elements for your interiors or layout entire design projects. Simply visit us in our Milan office or contact us remotely through our Italian Interior Design Online service. Our worldwide Italian Furniture Supply service will grant you access to superior Italian industrial or bespoke furnishings, anywhere you are. And for an even more in-depth experience, you can join our Italian Furniture Shopping Tour to see Italian design while enjoying the real Italian lifestyle and understand what Made in Italy is truly about.