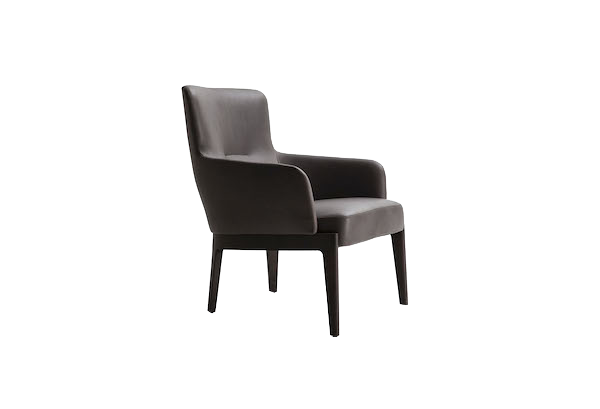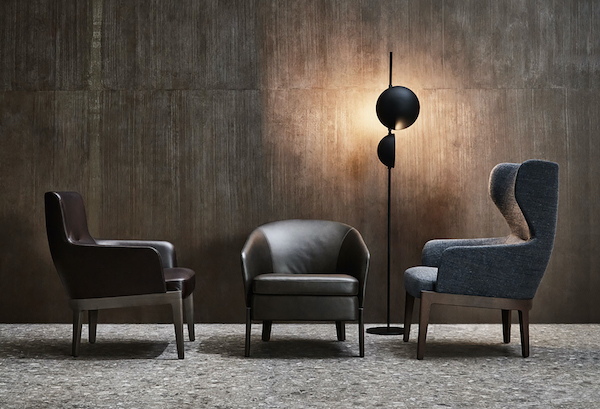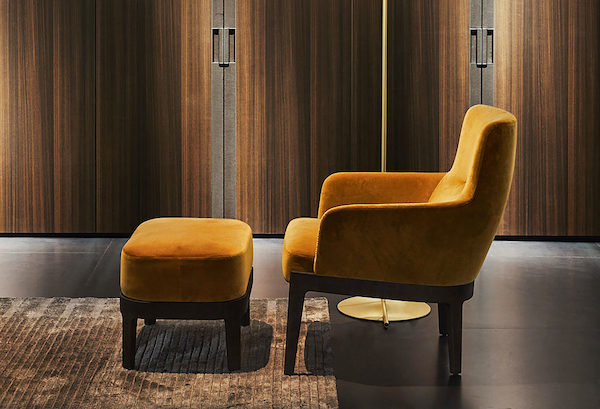 Molteni Chelsea Armchair
Designer: Rodolfo Dordoni
Manufacturer: Molteni&C
Starting from: € 1.833,00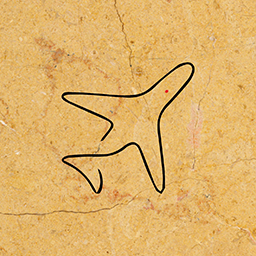 Worldwide Delivery and Installation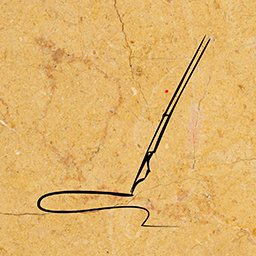 Customizable with our Professional Advice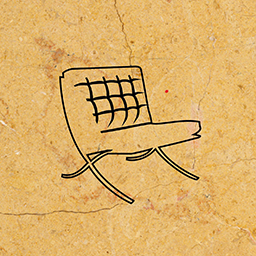 100% Made in Italy Certified
Contact us
Chelsea Armchair Molteni Description
Rodolfo Dordoni gives life to a collection of armchairs with an unmistakable style and design. Emerged as if by magic from a typical London club in Chelsea, Molteni Chelsea armchair looks like a bergère with classic shapes revisited at the same time in the comfort of the seat and lines.
Chelsea armchair by Molteni comes from the evolution of the already existing Chelsea chair. As the Italian designer explains "the evolution was determined by the desire to bring the chair into the living area; its remodelling then gave rise to three armchairs to meet different needs, each with a different backrest to ensure three different types of comfort".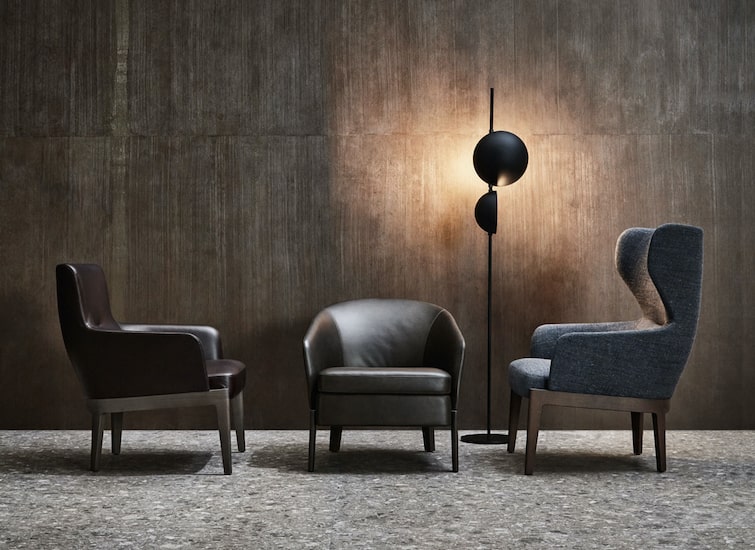 Molteni Chelsea Armchair Features
Molteni Group always aims at creating highly technological and innovative objects. The idea was to make the look of Chelsea armchair by Molteni more familiar, starting with the choice of materials, finishes and chrome-plated metal details, so as to integrate them harmoniously into a wider system of objects and furnishings for the living room.
Fabrics and leather embellish this Molteni&c furniture piece, making it unique and timeless. The main feature of Molteni Chelsea Armchair is the strong solid wood structure balanced by the fluid line of the backrests, thus blending ergonomics and elegance.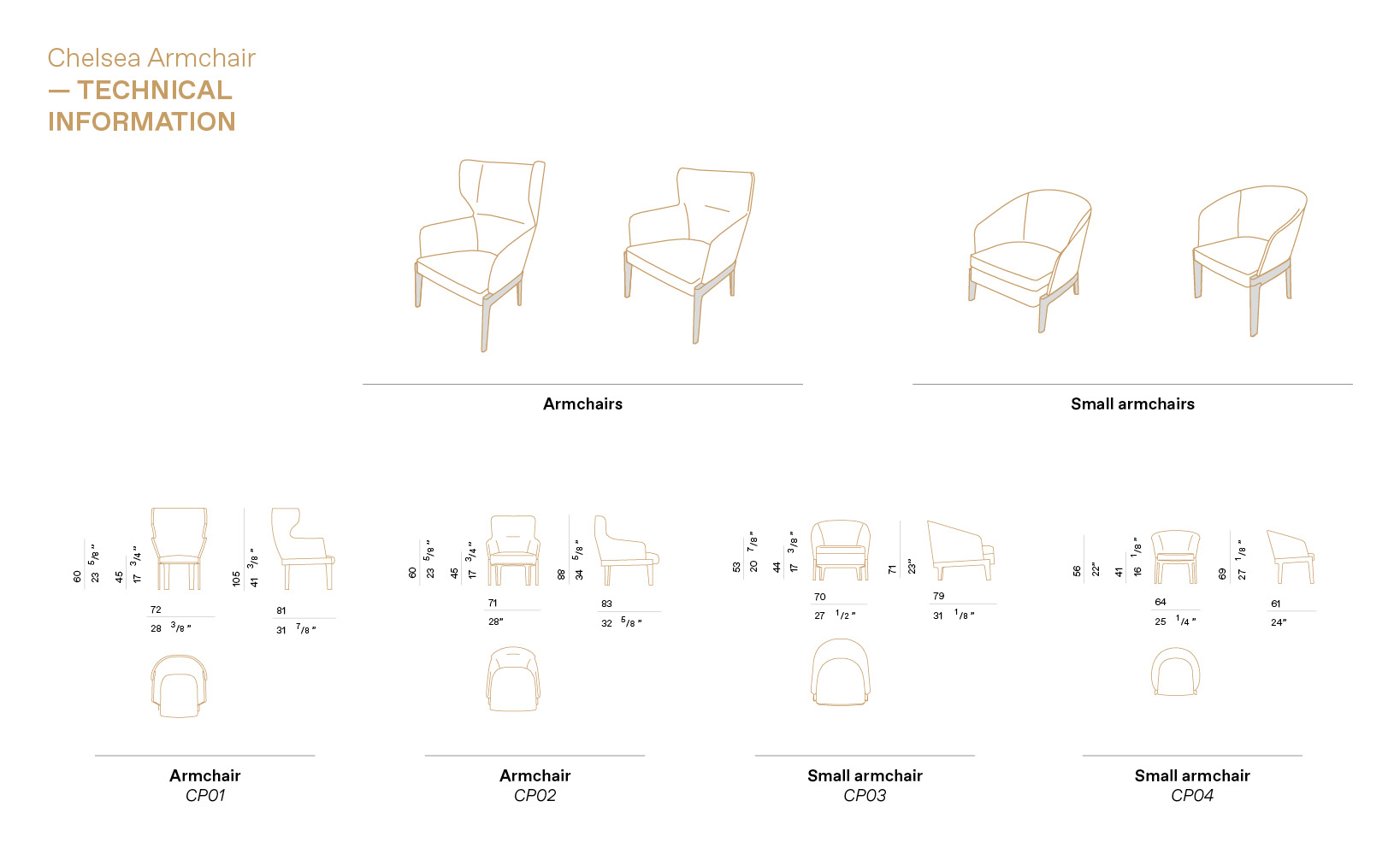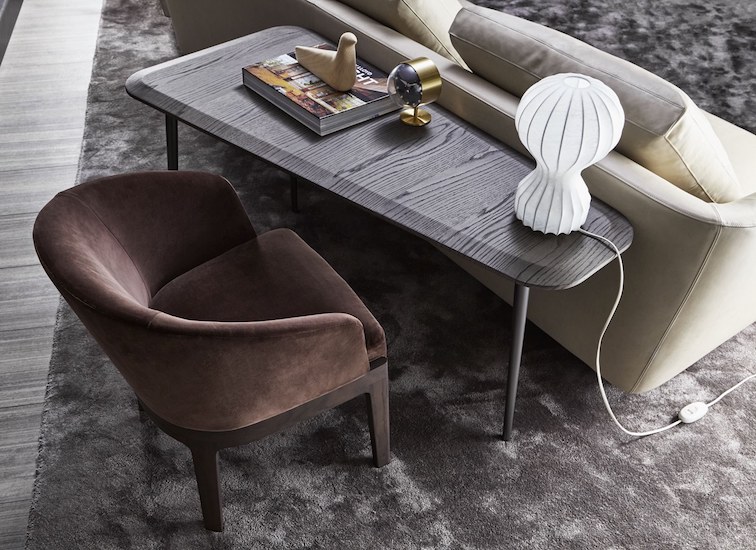 Chelsea Armchair Materials
The finishes available for Chelsea armchair by Molteni are all part of the Molteni&c catalogue. The covers are completely removable and can be either in fabric, in many different colours and weaves, or in leather. As far as the structure is concerned, it is possible to choose between different types of wood: eucalyptus, grey, graphite or black oak and walnut.
All the artisan value of the Molteni group is expressed in the processing of first quality raw materials 100% made in Italy, from wood to fabrics to leather, with details made with care and passion.
Molteni Chelsea Armchair Compositions
The Chelsea family is made up of a series of different elements. In particular, the three armchairs stand out for their different shapes and design. A frame, essential in its design but refined in its proportions, accommodates three types of backrest: the first is higher and more rigid, the second with squared armrests and the third with rounded shapes.
The Chelsea collection, designed by Rodolfo Dordoni in 2014, is also enriched with new elements: a sofa, characterized by a wraparound backrest, and a bench. All Chelsea products are designed to create a cozy corner in a large living room, and design a space dedicated to conversation and relaxation.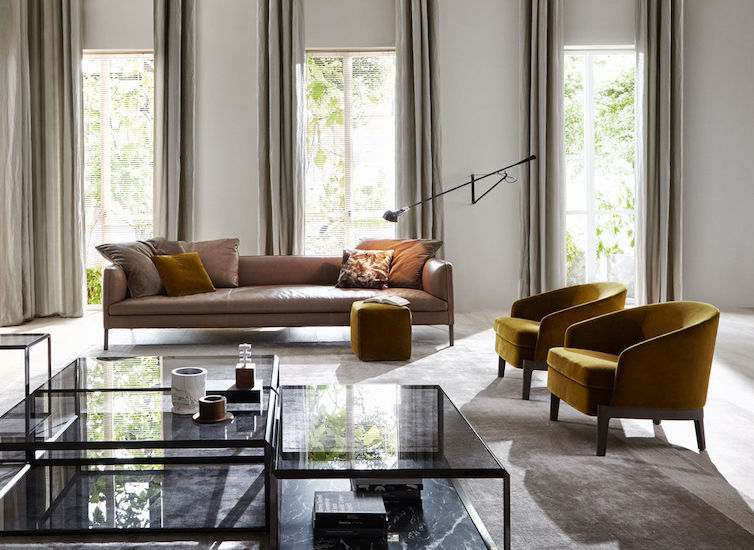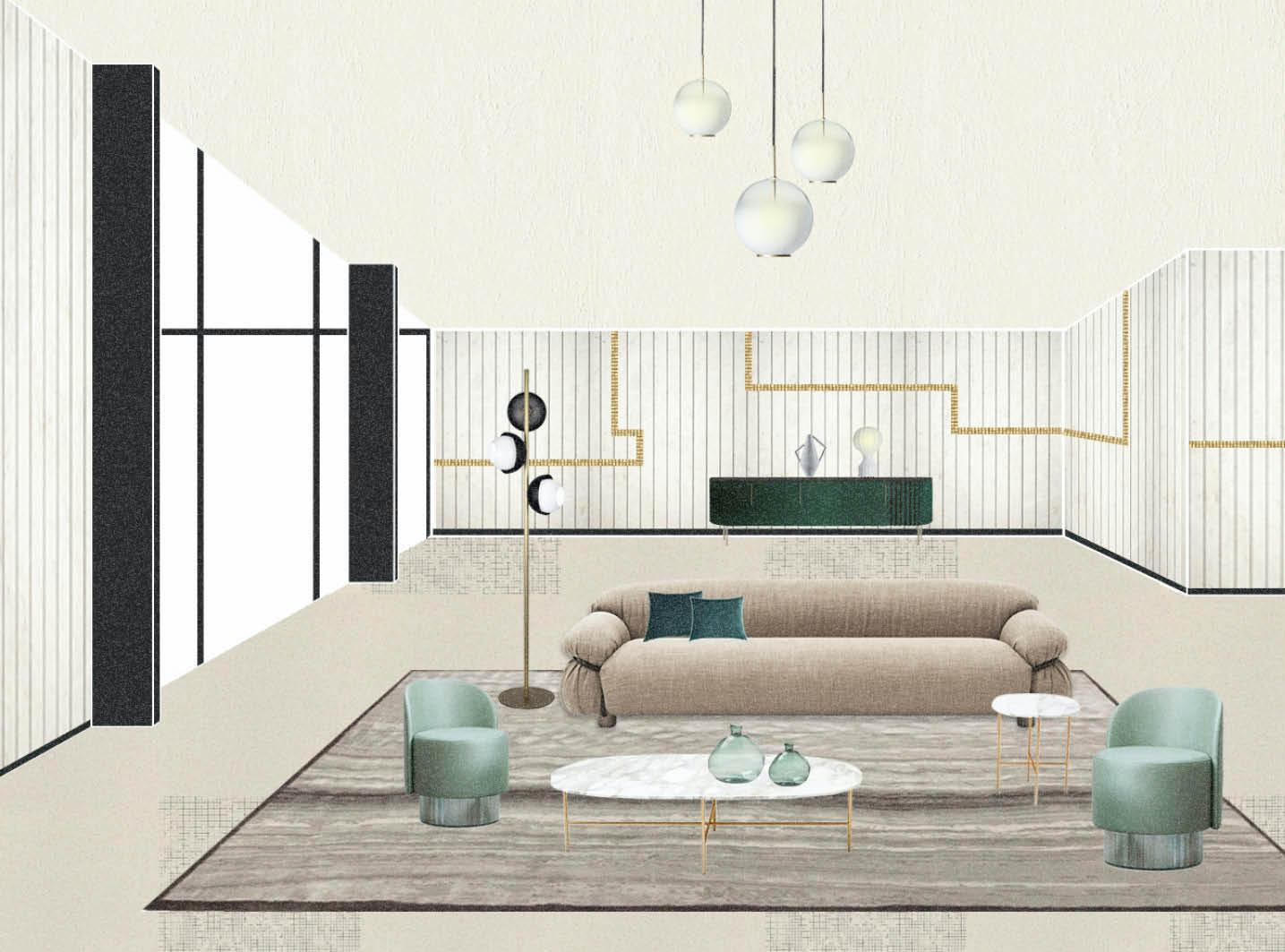 Italian Living Room Designs from our Team
Designing one's living room is a journey that must be approached taking into account many aspects, and style comes first. Once you have established the objectives you want to achieve, you will be able to move within the world of design by discovering the right color palette, materials and especially the furniture elements that best meet your stylistic taste. Minimal or eclectic? Luxurious or classic? Modern or bohemian? The possibilities are endless, what's left to discover is which Italian living room decor is best able to represent your personality and taste.
Esperiri Milano For Molteni&C
If you are curious to discover the authenticity of Molteni&c and true Italian design, our experts will help you live a unique experience. Together with our interior designers you can see live and touch Molteni Chelsea armchair and all the products of this great Italian company, thanks to the Furniture Shopping Tour organized by us.
Our services of Italian interior design and Italian Furniture Supply, complete at 360°, will accompany you step by step in your design project, from the first consultations to the shipping and assembly of the furniture items selected by you.
If you prefer the comfort of your home, our experts will guide you in the choice of high-end furniture products best suited to your needs through our Italian Interior Design Online service.