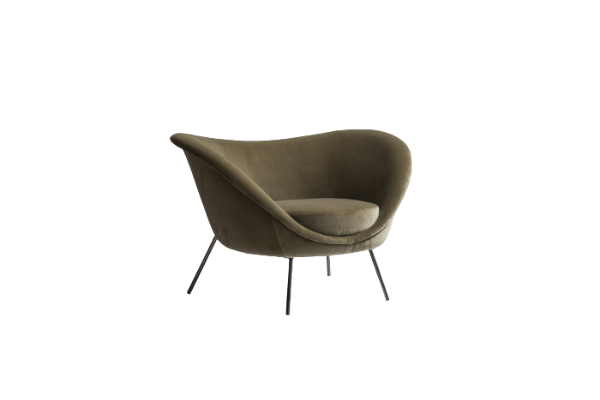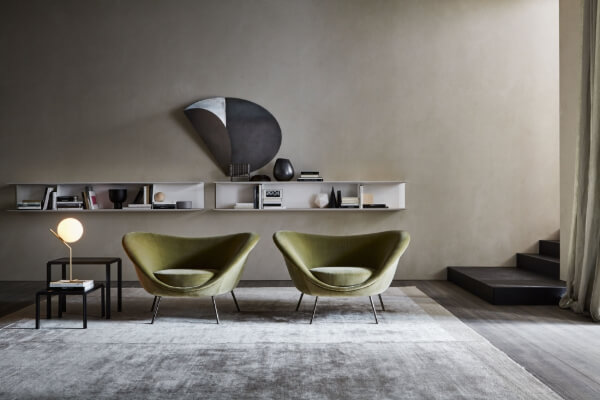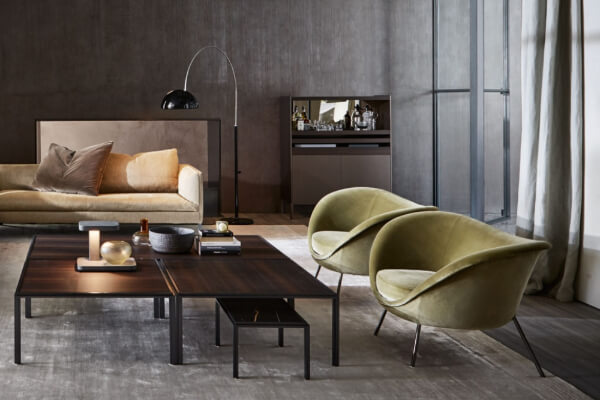 D.154.2 Armchair Molteni&C
Designer: Gio Ponti
Manufacturer: Molteni&C
Starting from: € 2.717,00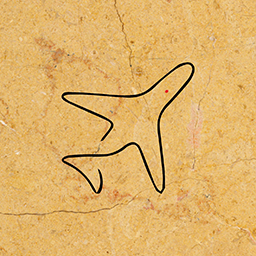 Worldwide Delivery and Installation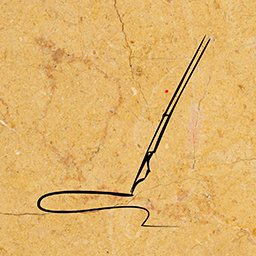 Customizable with our Professional Advice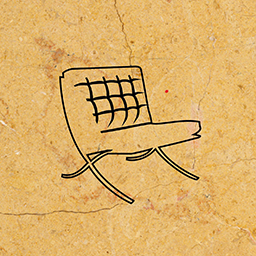 100% Made in Italy Certified
Contact us
D.154.2 Molteni&C Description
Gio Ponti designed the D.154.2 Armchair for one of the projects closest to his heart: the Villa Planchart in Caracas. Inspired by this architectural masterpiece, this armchair displays organic characteristics that enable it to accentuate any location that it occupies. The Molteni&C D.154.2 represents an aesthetic that shifts with every viewpoint. This trait allows the product to convey different demeanours to any spectator: at one side, it shies away from its surroundings, but from another angle, it welcomes you with its sinuous lines, enticing you to relax and unwind on its comfortable surface.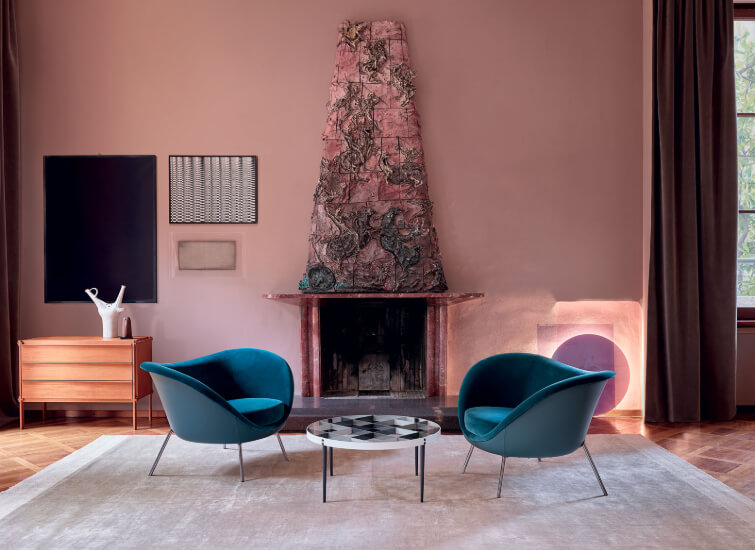 D.154.2 Armchair Molteni&C Features
Molteni&C's D.154.2 Armchair makes use of high-grade materials and excellent craftsmanship to complete its splendid profile. Its external structure utilizes compact cold moulded polyurethane to cover its internal structure made of an electro-welded metal frame and flexible, cold moulded polyurethane. The cushioning for this armchair consists of inserts with shaped polyurethane and polyester fibre covered in resin-treated bonded velveteen. This seating implement stands on steel legs with plastic non-slip floor slides, making it stable even on smooth flooring surfaces. With these components, the Molteni&C D.154.2 will easily occupy any space that requires exquisite seating elements.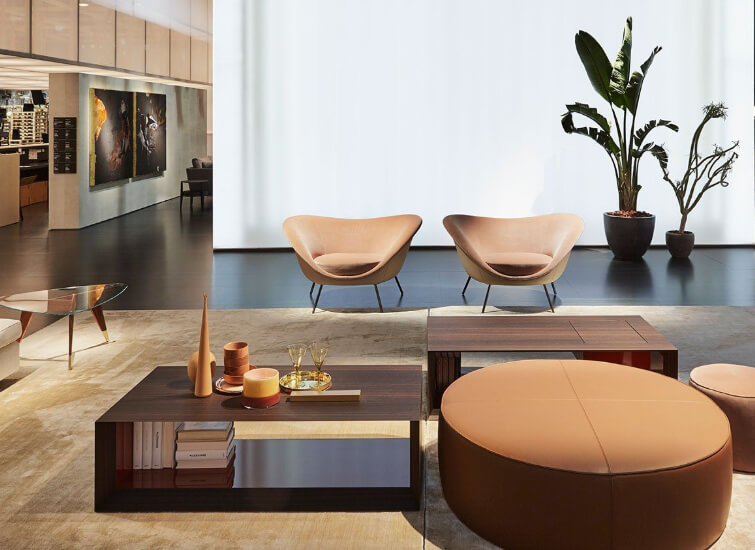 D.154.2 Armchair Materials
There is an assortment of finishing options available for the Molteni&C D.154.2 Armchair. You may select an upholstery finish based on your preference or your interior design scheme. Fabric options provide a laid-back or offbeat demeanour that allows the armchair to populate any casual setting. The leather selections ready for this armchair will surely accommodate your needs if you want a more formal mien. You may choose to have the exterior done in leather while the interior is in fabric or a single material for the entire item. The legs of this armchair come in a black chrome finish.
D.154.2 Armchair Molteni&C Compositions
Measuring 81x120x74 cm, Molteni&C's D.154.2 Armchair fits perfectly into any interior setting without difficulty. Its adaptable nature will allow it to situate itself in any environment. Formal locations will benefit from a version of the armchair fully upholstered in leather. Laid-back spaces such as your home or a classy and upscale cafe would appreciate a fabric-upholstered version of this product. This kind of adaptability makes the Molteni&C D.154.2 a perfect accompaniment to any area requiring an elegant seating tool. Its beautiful profile is sure to please any viewer with discerning tastes.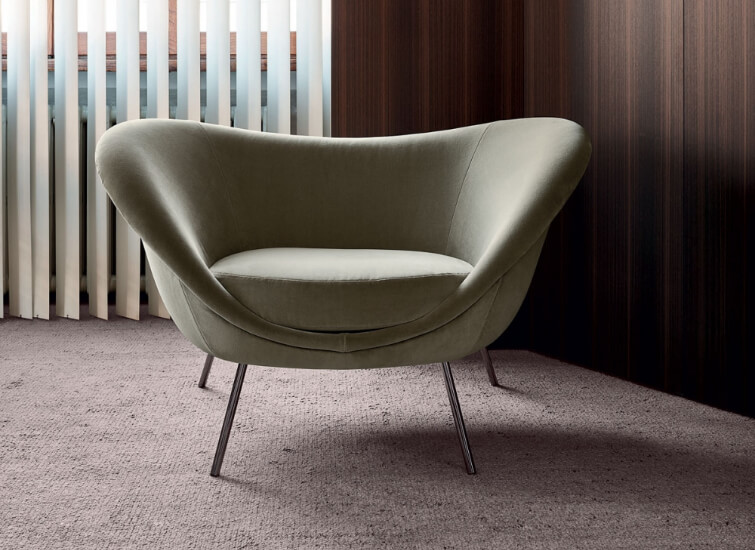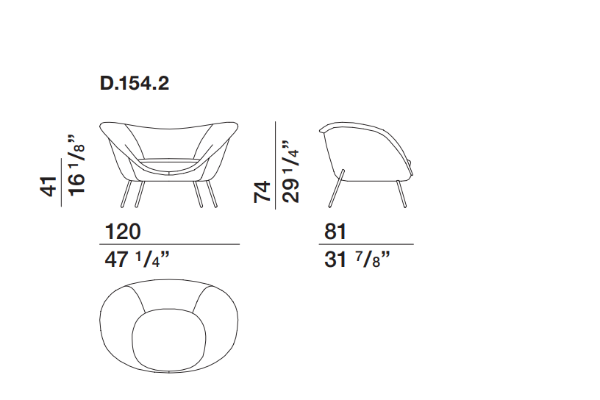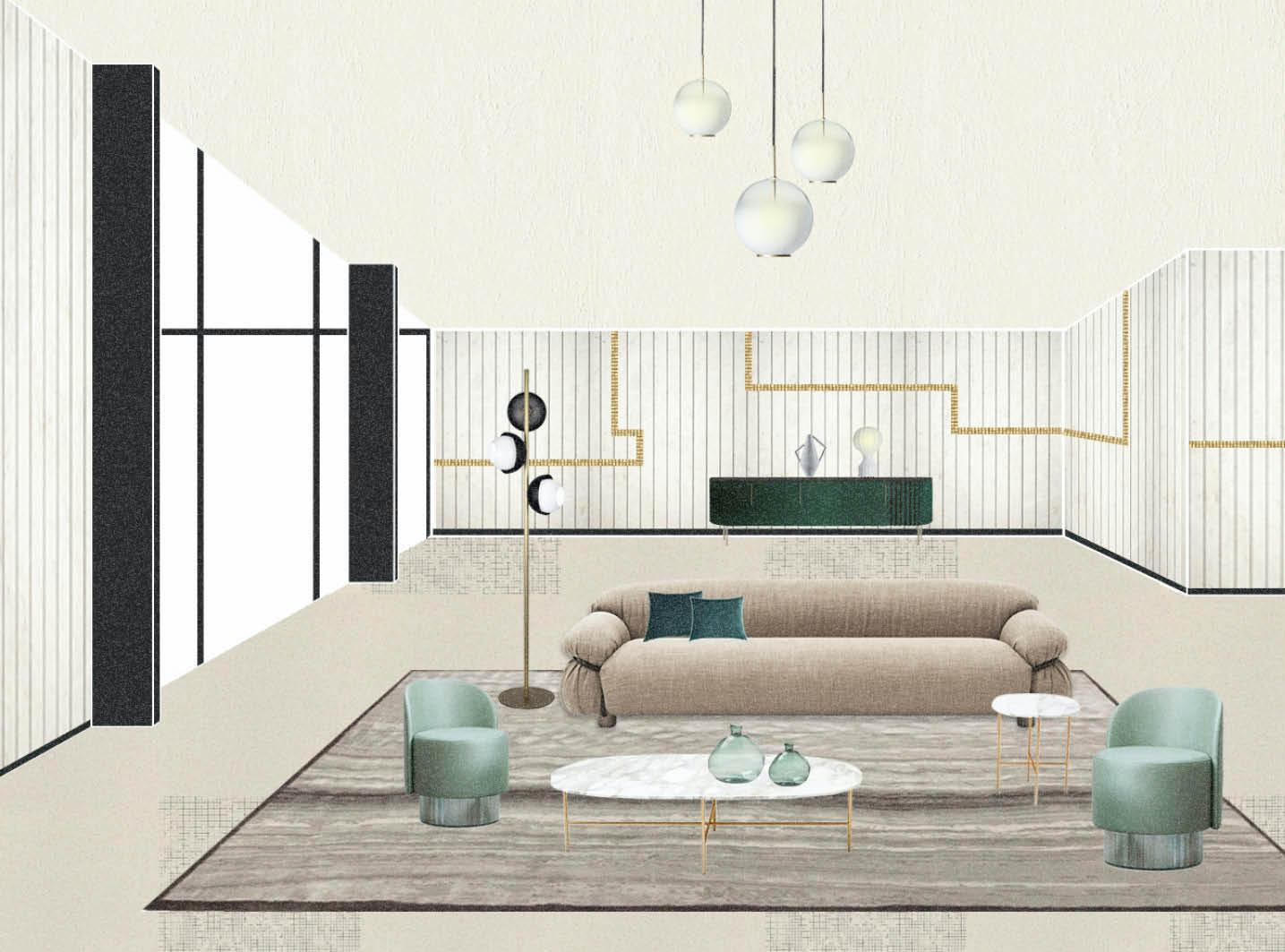 Italian Living Room Designs from our Team
Designing one's living room is a journey that must be approached taking into account many aspects, and style comes first. Once you have established the objectives you want to achieve, you will be able to move within the world of design by discovering the right color palette, materials and especially the furniture elements that best meet your stylistic taste. Minimal or eclectic? Luxurious or classic? Modern or bohemian? The possibilities are endless, what's left to discover is which Italian living room decor is best able to represent your personality and taste.
Esperiri Milano For Molteni&C
Designer armchairs like the D.154.2 efficiently elevate the atmosphere of a room without difficulty. We at Esperiri can lead you towards your design goals with ease and certainty. Our team of interior designers and architects are prepared to help you select the right elements for your interiors or layout entire design projects. Simply visit us in our Milan office or contact us remotely through our Italian Interior Design Online service. Our worldwide Italian Furniture Supply service will grant you access to superior Italian industrial or bespoke furnishings, anywhere you are. And for an even more in-depth experience, you can join our Italian Furniture Shopping Tour to see Italian design while enjoying the real Italian lifestyle and understand what Made in Italy is truly about.